Hong Kong: Passing of national security bill an 'outrageous attack on human rights'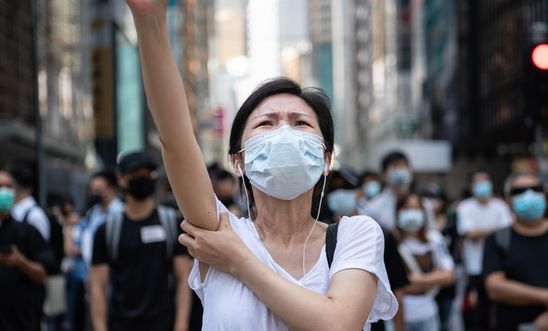 China's parliament has passed a new national security law for Hong Kong which would make it a crime to undermine Beijing's authority in the region.
Kate Allen, Amnesty International UK Director, said:
"The Chinese government's passing of the National Security Bill is an outrageous attack on human rights in Hong Kong, and the consequences will be both deeply unpleasant and felt for years to come.
"Similar laws have been applied on the mainland for some time and they have laid steadfast foundations for repression, political silence and far-reaching fear.
"It is imperative that the international community wakes up to the alarming situation that lies before them – China has shown it can be swayed if it is put under strong and sustained pressure.
"Hong Kong residents will continue to take to the streets to stand up for their freedoms, but now more than ever they need our help."