Hong Kong: guilty verdict against 'Umbrella' protest leaders a "crushing blow"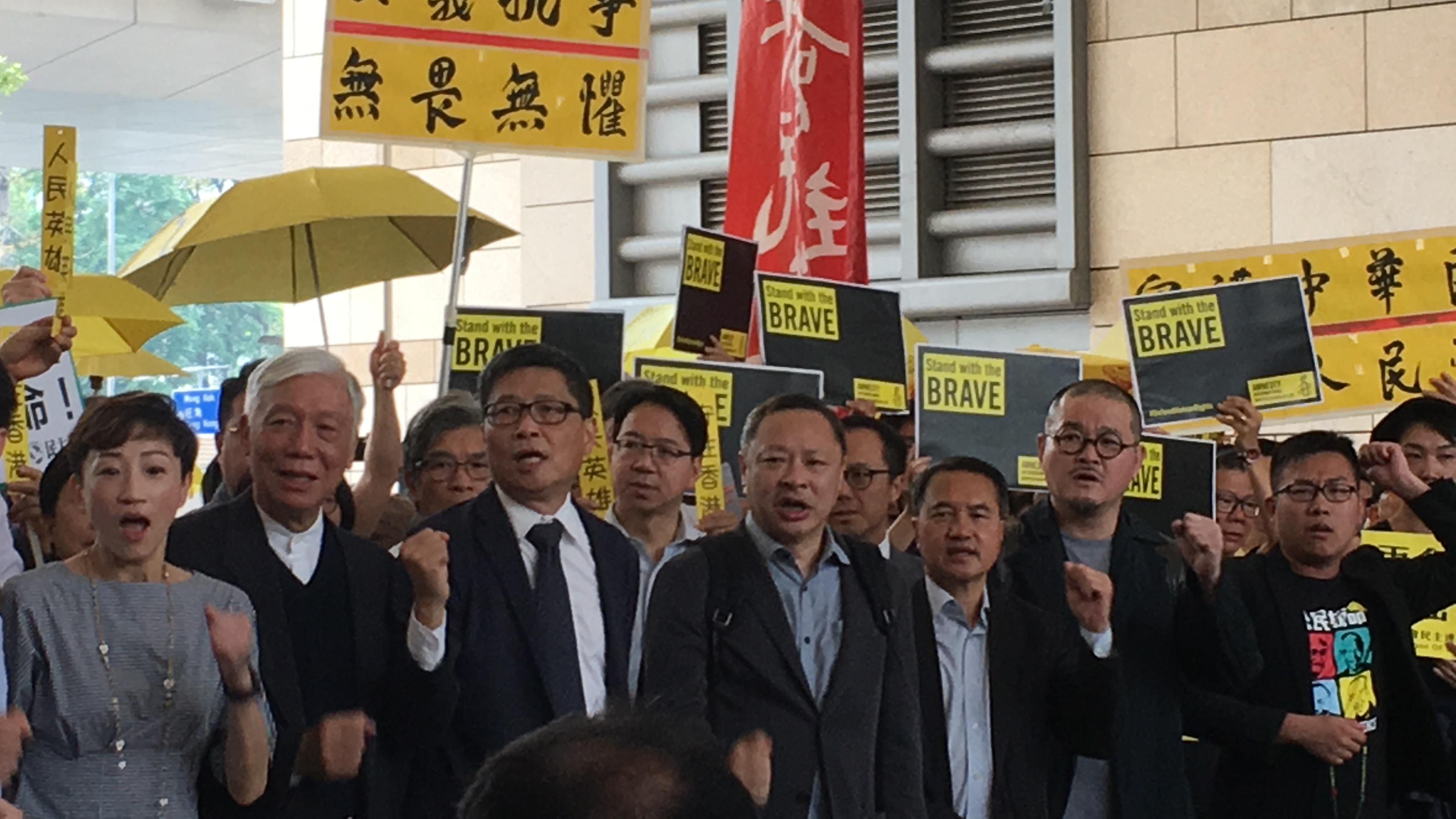 Responding to the guilty verdicts for "public nuisance" against nine leaders of the 2014 pro-democracy Umbrella Movement protests in Hong Kong, Man-kei Tam, Director of Amnesty International Hong Kong, said:
"Today's guilty verdicts are a crushing blow for freedom of expression and peaceful protest in Hong Kong. The government has used vague charges in their relentless persecution of the Umbrella Nine.

"The government is increasingly using prosecutions as a political tool to target peaceful activists, abusing the law to silence debate about sensitive issues such as Hong Kong democracy and autonomy.

"We urge the government to cease this chilling assault against people legitimately exercising their right to freedom of expression."
Background
Among the nine activists convicted at West Kowloon Magistrates' Courts are the co-founders of the "Occupy Central" campaign – legal scholar Professor Benny Tai Yiu-ting, sociologist Professor Chan Kin-man and retired pastor Reverend Chu Yiu-ming. 
The other six activists convicted are student leaders Tommy Cheung Sau-yin and Eason Chung Yiu-wa, lawmakers Tanya Chan and Shiu Ka-chun, and political party leaders Raphael Wong Ho-ming and Lee Wing-tat.
All were found guilty of charges relating to public nuisance, including "conspiracy to commit public nuisance", "incitement to commit public nuisance" and "incitement to incite public nuisance" and each faces a maximum sentence of seven years in prison.
In a briefing published ahead of the trial in November 2018, Amnesty outlined why the prosecution of the nine activists amount to an attack on freedom of expression and peaceful assembly. Prosecutors cited press conferences, media interviews and public meetings in which the pro-democracy leaders discussed their non-violent direct action campaign as key evidence to support their accusations of unlawful behaviour.