Greece: 'Preventable' fire in Moria camp highlights abject failure of governments and EU to protect refugees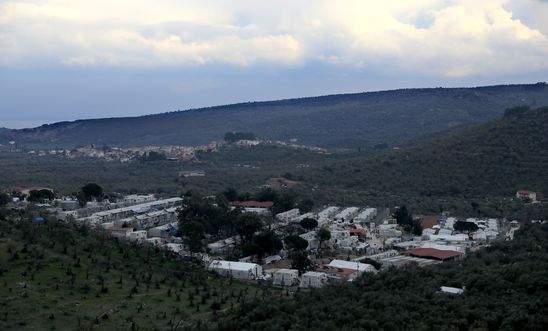 View of Moria refugee camp on the island of Lesvos, Greece 2018 © Giorgos Moutafis/Amnesty International
Responding to the tragic fire in which a woman died in Moria refugee camp on the Greek island of Lesvos yesterday, Amnesty International's Research Director for Europe Massimo Moratti said:
"The fire in Moria refugee camp and the death and injuries it caused have highlighted the Greek government and EU's abject failure to manage the deplorable situation for refugees in Greece.
"With 12,503 people living in a camp designed for 3,000, and with fires previously breaking out in the camp, authorities cannot deny that this tragedy was preventable. Three people have died just this month.
"The supposed flagship agreement, the EU-Turkey deal, has only made the situation worse. It has denied thousands of people trapped on the Aegean Islands their dignity and violated their rights.
"Moria is overcrowded and unsafe. The Greek authorities must immediately evacuate and assist, including through medical care, those affected by yesterday's events and accelerate transfers of asylum seekers and refugees to adequate accommodation on the mainland.
"Other EU member states must also assist by urgently agreeing on relocation schemes that can ease the pressure on Greece."