Egypt: political prisoners kept in indefinite solitary confinement - new report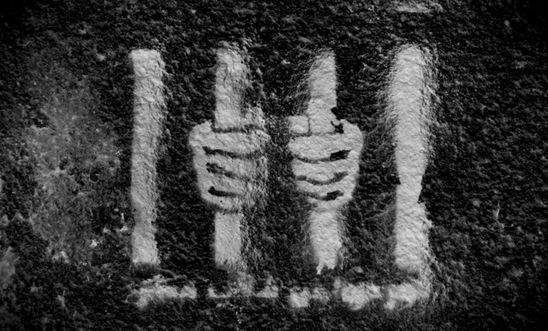 Amnesty's report documents 36 cases of prisoners being held in prolonged and indefinite solitary confinement in Egypt © Amnesty International
Some prisoners have been in solitary confinement since 2013
Prisoners not told when - or if - their isolation will end
Some detainees tortured for extended periods, including by having heads repeatedly dunked into a container contaminated by human excrement
'Egyptian prison officials are unlawfully applying solitary confinement as a means of stamping out dissent' - Najia Bounaim
New research by Amnesty International reveals that prisoners detained in Egypt on politically-motivated charges are being held in prolonged and indefinite solitary confinement - at times for several years - in circumstances amounting to torture. 
Since the military overthrow of former president Mohamed Morsi and his replacement by Abdel Fattah al-Sisi as president in 2013, the Egyptian authorities have rounded up tens of thousands of individuals on politically-motivated charges.
In a new 56-page report published today, Crushing humanity: the abuse of solitary confinement in Egypt's prisons, Amnesty shows how dozens of detained human rights activists, journalists and members of the opposition are being held in prolonged solitary confinement and also targeted for horrendous physical abuse - including beatings by prison guards and having their heads repeatedly dunked into a container contaminated by human excrement.
Solitary confinement is a common practice in all Egyptian prisons, but Amnesty's report shows that those jailed for political reasons are more likely to face prolonged and indefinite solitary confinement. 
Based on interviews with nine former prisoners and with the family members of 27 still-imprisoned individuals, the report documents 36 cases of prisoners being held in prolonged and indefinite solitary confinement, with six people kept in these conditions since 2013. Those targeted include members of opposition groups, including the Muslim Brotherhood and the 6 April Youth Movement.
The cases all follow a pattern of confinement for more than 22 hours a day, with only 30 minutes to an hour of exercise allowed daily. Contact with other prisoners is not permitted and prisoners are frequently denied family visits - one prisoner has not received a single visit for more than a year-and-a-half. 
Prisoners are not told when - or if - their solitary confinement will end.
Former prisoners described being beaten by prison officials for extended periods, then being held in restricted spaces, alone, for weeks on end. On top of the physical effects, the mistreatment has led to prisoners developing paranoia, hypersensitivity to light and sound, and difficulties with concentration and memory. In addition to their mistreatment and isolation, prisoners receive insufficient food and water, and inadequate sanitation and bedding.
Fourteen prisons in seven different governorates in Egypt were examined in Amnesty's report - including Liman Tora Prison, Tora Investigation Prison, Tora Maximum Security Prison 1 (more commonly known as al-Aqrab, or the Scorpion Prison). The jails are located in governorates where the security forces have arrested and detained thousands of individuals on politically-motivated charges.
Amnesty submitted a memorandum containing a summary of its findings to the Egyptian authorities on 16 April. There has been no response.
Najia Bounaim, Amnesty International's North Africa Campaigns Director, said:
"Egyptian prison officials are unlawfully applying solitary confinement as a means of stamping out dissent or any perceived misconduct from prisoners, many of whom have been imprisoned on spurious charges in the first place.
 
"Under international law, solitary confinement may only be used as a disciplinary measure of last resort, but the Egyptian authorities are using it as a horrifying 'extra' punishment for political prisoners.
 
"Prison conditions in Egypt have always been bad, but the deliberate cruelty of this treatment shows the wider contempt for human rights and dignity by the Egyptian authorities.
 
"Not only are Egyptian human rights defenders, journalists and members of the opposition being targeted for peacefully expressing their views in the outside world, their persecution also continues behind bars."