Egypt: pardons for Al Jazeera journalists and others welcomed, but hundreds still detained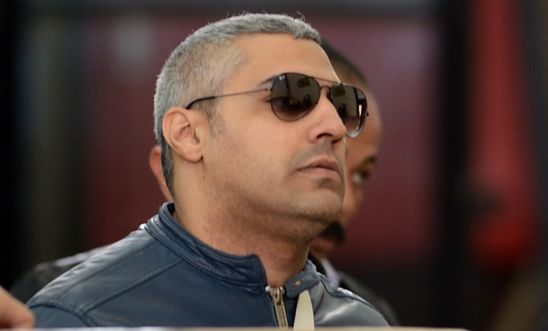 The Canadian/Egyptian Al Jazeera journalist Mohamed Fahmy was one of those pardoned today © MOHAMED EL-SHAHED/AFP/Getty Images
'It is ludicrous that some of these people were ever behind bars in the first place' - Said Boumedouha
Today's presidential decree in Egypt granting pardons to 100 people - including Al Jazeera journalists Mohamed Fahmy and Baher Mohamed and several unlawfully imprisoned activists - is welcome news, but represents a token gesture while hundreds of others remain detained.
Amnesty said the pardons, made ahead of the Muslim Eid holiday, should be followed by further action to seriously address Egypt's appalling human rights record under President Abdel Fattah al-Sisi, including intolerance of peaceful dissent and criticism of the authorities. 
The most prominent of those named in the pardon are the Al Jazeera journalists Mohamed Fahmy and Baher Mohamed, who were recently convicted of "spreading false news" along with their released colleague, Peter Greste, after originally being arrested in 2013. 
Also pardoned were two well-known human rights activists jailed for daring to defy Egypt's repressive protest law - Sana Seif and Omra Hazek. The prominent women's rights defender Yara Sallam was also pardoned. 
The list of names in today's pardons did not however include well-known bloggers Alaa Abdel Fattah and Ahmed Douma, "6th April" youth activists Ahmed Maher and Mohamed Adel, or the human rights activist Mahienoor Elmasry. Also missing from the list are the prisoners of conscience - photojournalist Mahmoud Abu Zeid known as Shawkan, and detained student Mahmoud Hussein. 
Amnesty International's Middle East and North Africa Deputy Director Said Boumedouha said:
 

"While these pardons come as a great relief, it is ludicrous that some of these people were ever behind bars in the first place. 

 

"Those pardoned today include only a tiny fraction of the hundreds of people across the country who have been arbitrarily arrested, and unlawfully detained. 

 

"These pardons will be little more than an empty gesture if they are not followed up by further releases of those arbitrarily detained, respect for the right to freedom of expression and assembly, and accountability for perpetrators of gross human rights violations.

 

"Hundreds remain behind bars for protesting or because of their journalistic work. All those jailed for peacefully exercising their right to freedom of expression, assembly and association or because of their journalistic or human rights work must have their convictions quashed and be immediately and unconditionally released."