Egypt: fears that lawyer Ezzat Ghonim is latest human rights activist to be 'disappeared'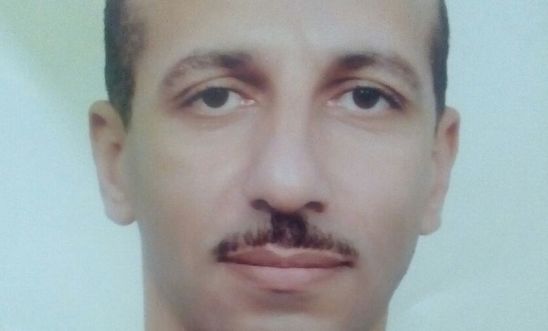 Ezzat Ghonim hasn't been seen since Thursday evening © Private
Family and friends raise alarm after Mr Ghonim failed to return home last night
Case comes after numerous activists 'disappeared' into secret state custody 
The authorities 'must disclose any information they have about the whereabouts of Ezzat Ghonim' - Najia Bounaim
Responding to reports from his family and colleagues that Ezzat Ghonim - a prominent Egyptian human rights lawyer and director of the NGO, Egyptian Coordination for Rights and Freedoms - failed to return home from work yesterday, Najia Bounaim, Amnesty International's North Africa Campaigns Director, said: 
"Given the highly-charged political climate in Egypt and the clampdown on dissent in the lead-up to the presidential elections, we are deeply concerned that Ezzat Ghonim may have been forcibly disappeared. 

"The Egyptian authorities have a notorious reputation for the use of enforced disappearances to silence human rights defenders and members of the opposition.

"This appears to be yet another shameless attack on the right to freedom of expression and association. 

"It is a reminder of the incredible obstacles faced by those who are striving to defend the basic rights of the Egyptian people. 

"Instead of abducting those who stand up for the rights of others, the Egyptian authorities must protect these activists and facilitate their work.

"They must disclose any information they have about the whereabouts of Ezzat Ghonim and release him immediately if he is in state custody."
Failed to return home
Amnesty has spoken to the family and colleagues of Ezzat Ghonim about the circumstances of his disappearance yesterday evening.
His wife has said she waited for him to return home from his office after he called her at 5.30pm to let her know he would be home in half-an-hour. When he hadn't returned by 6.30pm, she repeatedly tried to call his mobile phone, only to find that it unavailable. She then called his colleagues and acquaintances, before phoning local hospitals and police stations, all without gaining any information about his whereabouts. She continued trying to reach him through the night, calling her husband's phone several times without a response. At 1.30am she called his mobile phone once again, hearing it ring for a few minutes without it being answered. The phone has remained unresponsive since. 
Mr Ghonim's wife has since submitted complaints to the Ministry of Interior and the Office of the Public Prosecutor calling on them to reveal her husband's whereabouts.  
Disappearances in 2018
This year, Amnesty has already documented several cases of enforced disappearance in Egypt. 
On 4 February, journalist Mustafa al-Aassar and his roommate, the activist Hassan al-Banna, disappeared on their way to work in Giza. On 8 February, the deputy head of the Misr al-Qawia opposition party also disappeared. Despite numerous complaints by family members and lawyers, the Egyptian authorities refused to reveal the whereabouts of the men. However, the three later appeared at the Office of the State Security Prosecution. Prosecutors ordered their detention on trumped-up charges of publishing false information with intent to harm national security and for joining "banned groups". 
In 2016, Amnesty published a report showing how hundreds of students, political activists and protesters - including children as young as 14 - had been "disappeared" by the Egyptian security services, with many then tortured in secret detention.