Egypt: Court orders release of woman imprisoned for speaking out against sexual harassment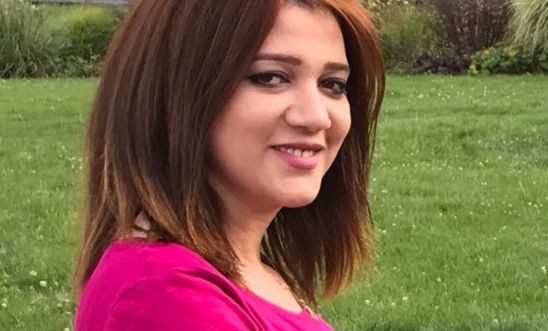 Egyptian authorities must immediately comply with a court decision to release Amal Fathy, a woman human rights defender who was given a two-year sentence in September for posting a video online in which she criticised the Egyptian authorities for failing to tackle sexual harassment.
A Cairo criminal court today ordered Amal Fathy's release on probation after accepting her appeal against her pre-trial detention in relation to a separate case, in which she is charged with "belonging to a terrorist group", "broadcasting ideas calling for terrorist acts" and "publishing fake news".
According to the terms of her probation, Amal Fathy will be required to visit a police station a number of times every week. Her next hearing in this case is scheduled for December 26.
Najia Bounaim, Amnesty International's North Africa Campaigns Director, said:
"Today's court decision to order the conditional release of Amal Fathy, who has unjustly spent the past seven months behind bars, offers a glimmer of hope that her agonising ordeal in prison will come to an end soon.

"The Egyptian authorities must now comply with the court's decision and ensure she is immediately released, and reunited with her family.

"But releasing her on probation is not enough. Amal Fathy is being punished simply for peacefully speaking out against sexual harassment in an outrageous violation of her right to freedom of expression, contravening both Egypt's international obligations and its own constitution.

"The Egyptian authorities must now drop all charges against her, quash her earlier conviction and two-year prison sentence and ensure she doesn't face any further reprisals for freely expressing her opinions."
Background
Amal Fathy was arbitrarily arrested on 11 May for posting a Facebook video describing her experience of sexual harassment and criticising the Egyptian authorities for failing to protect women.
On 20 September, she was sentenced to two years in prison with a bail of 20,000 EGP (£880) to temporarily suspend the sentence and a fine of 10,000 EGP (£440). The bail and fine were paid, and she is now awaiting the final verdict by the appeals court on December 30 which might order her detention again.
Amal Fathy's case has been featured in Amnesty International's 2018 Write for Rights campaign.