Egypt: arrest of prominent activist Hossam Bahgat is another blow for freedom of expression
'The Egyptian military cannot continue to consider itself above the law and immune from criticism' - Philip Luther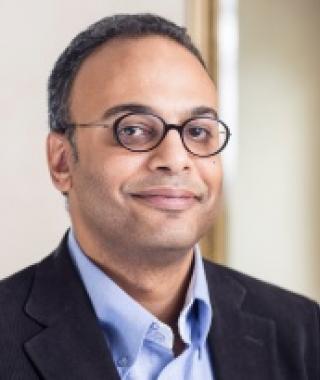 The arrest of a prominent advocate of freedom of expression in Egypt yesterday is a clear signal of the Egyptian authorities' intention to continue with a ferocious onslaught against independent journalism and civil society in the country, said Amnesty International. 
The activist and journalist Hossam Bahgat was summoned by military intelligence to appear for questioning yesterday morning, apparently in connection with articles that he wrote about the Egyptian army, which the military has deemed to be a threat to its security. Amnesty has learned that he is being charged by the military prosecutor in what could be a flagrant violation of his right to freedom of expression. 
Bahgat, the founder of the Egyptian Initiative for Personal Rights, an independent Egyptian human rights organisation, has written a series of articles concerning the army and military trials for the online news site Mada Masr. Last month he wrote an article about the military trial of 26 military officers who were accused and convicted of planning a coup. The article was based on official documents, including the military prosecutor's indictment, and on interviews with the military officers' families. 
Military intelligence sent a summons to Bahgat at his home in Alexandria last Thursday to report for questioning on Sunday. He went to the military intelligence premises in Nasr City in Cairo at 9am on Sunday morning and has remained there since. He was allowed to make only a three-second phone call to his colleagues informing them that he was being formally charged by the military prosecutor and needed a lawyer.
The Egyptian authorities have used a draconian counter-terrorism law to clamp down on freedom of expression and harass and intimidate independent activists and journalists. The law criminalises journalists who publish information that differs from the accounts of the Ministry of Defence. Amnesty fears that Hossam Bahgat may be charged and prosecuted under the law. 
Amnesty International Middle East and North Africa Director Philip Luther said: 
 

"The arrest of Hossam Bahgat is yet another nail in the coffin for freedom of expression in Egypt. 

 

"He is being detained and questioned by the military prosecutor for peacefully exercising his right to freedom of expression and must be immediately and unconditionally released. Any charges brought against him must be dropped.

 

"The Egyptian military cannot continue to consider itself above the law and immune from criticism."