Egypt: 16 men jailed for three years as homophobic crackdown continues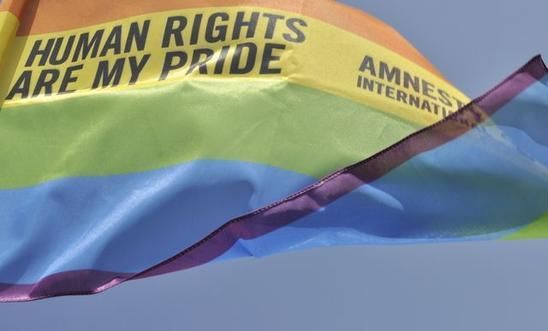 The authorities in Egypt have been rounding up people thought to be LGBTI since a rainbow flag was raised at a concert in September
76 LGBTI people arrested in last two months, with more than 40 sentenced for up to six years 
Amnesty petitioning Egypt to end the homophobic persecution
Responding to the news that a court in Egypt has convicted 16 men of "debauchery" and sentenced them to three years in jail, Najia Bounaim, Amnesty International's North Africa Campaigns Director, said:
"These sentences strike at the very heart of being human and are another example of the ongoing persecution of LGBTI people and the wider crackdown on human rights by Egyptian authorities. 

"This prosecution violates the rights of these men to be treated equally regardless of their perceived sexual orientation.

"In the last two months, more than 70 LGBTI people have been arrested in an unprecedented crackdown, with more than 40 sentenced for up to six years. 

"The Egyptian authorities must quash the sentences against the 16 men immediately and unconditionally release them. 

"At least five of the men sentenced have been subjected to forced anal examinations following their arrest in September. 

"Forced anal examinations violate the prohibition of torture and other ill-treatment under international law. We condemn these actions in the strongest terms."
The 16 have reportedly been freed on bail pending an appeal.
Crackdown since Cairo concert
According to the Egyptian Initiative for Personal Rights, at least 76 people across Egypt have been arrested based on their perceived sexual orientation following the display of a rainbow flag at a concert by Mashrou' Laila in Cairo on 22 September. Many of those arrested by the security forces were entrapped through online dating apps. 
Meanwhile, more than 60 members of Egypt's parliament have proposed a deeply discriminatory law that will explicitly criminalise same-sex sexual activity in the country for the first time.