Demo at Iran Consulate in London for jailed artist Atena Farghadani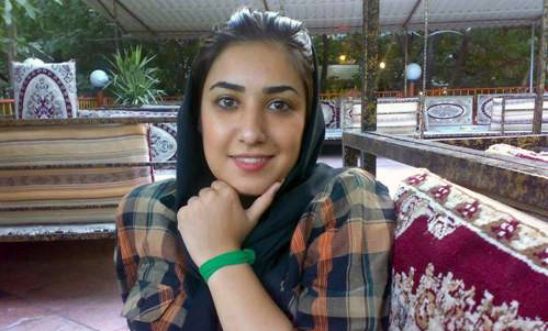 On Monday 18 May (12 noon-1pm) Amnesty International is staging a demonstration outside the Iranian Consulate in London to raise awareness of the plight of a jailed Iranian artist and activist Atena Farghadani.
Ms Farghadani, 28, is due to go on trial on 19 May on charges of "spreading propaganda against the system", "insulting members of parliament through paintings" and "insulting the Supreme Leader of Iran".
Farghadani, who has been detained for over six months and is held at Tehran's notorious Evin prison, was arrested in August for her entirely peaceful activities, including posting on Facebook a cartoon she'd drawn criticising members of Iran's parliament for considering a bill to limit Iranian women's access to contraception and family planning services. 
Farghadani also faces a charge of "gathering and colluding with anti-revolutionary individuals and deviant sects" because one of her art exhibitions referred to those killed in the aftermath of 2009's disputed Iranian election.
Amnesty considers Farghadani a prisoner of conscience and is calling for her to be released immediately and unconditionally. Amnesty supporters will be handing a
petition of thousands of signatures
calling for her release to officials at the Iranian consulate.
Event details:
Who: approximately 30 Amnesty supporters with "Equality for women in Iran" banners
What: solidarity demonstration and petition hand-in for Atena Farghadani
Where: Iranian Consulate, 50 Kensington Court, London W8 5DB
When: 12 noon - 1pm, Monday 18 May
For further information, go
here
.