Court of Appeal decision in Belhaj rendition case welcomed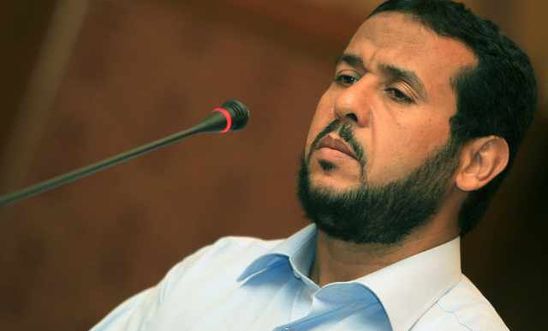 Abdul Hakim Belhaj alleges he was detained and tortured with the active involvement of UK officials © AFP/Getty Images
'British officials have got their paw prints all over this case' - Kate Allen
Today's Court of Appeal decision to permit a lawsuit to proceed regarding the rendition, torture and other ill-treatment of two Libyan nationals, now puts the onus on the UK government to answer allegations over its role in a notorious case, Amnesty International has said.
In its decision this morning, the court rejected the government's arguments that UK courts have no role to play in the attempt by Abdul Hakim Belhaj and Fatima Boudchar - a married couple - to secure justice.
Belhaj and Boudchar are demanding justice for their 2004 abduction and illegal transfer to Libya, where they were detained, tortured and ill-treated at the hands of the US and Libyan governments with the knowledge and cooperation of UK officials. Their lawsuit is seeking damages against senior British politicians and officials - including former Foreign Secretary Jack Straw and former MI6 senior intelligence officer Mark Allen - alleging that these were complicit in their rendition. During Belhaj's six-year detention in Libya, he was allegedly beaten, hung from walls, cut off from human contact and daylight, and sentenced to death. Meanwhile, his wife was detained and denied proper medical care despite being pregnant. The couple have alleged that a number of foreign government officials were involved in their rendition, including those from China, Malaysia, Thailand and the USA.
The appeals court said there were compelling reasons requiring it to exercise jurisdiction over the allegations, saying "the stark reality is that unless the English courts are able to exercise jurisdiction in this case, these very grave allegations against the executive will never be subjected to judicial investigation", and Belhaj and Boudchar "would be left without any legal recourse or remedy" for serious violations of their human rights. 
The government has argued that an "act of state" doctrine should prevent the case from going ahead, because UK courts should not judge the conduct of foreign states (who were involved in the alleged rendition) in their respective jurisdictions. This argument was hesitantly accepted by the High Court last year, but in the appeal Amnesty and others have intervened to warn that the "act of state" doctrine must not shield UK officials from accountability.  
Amnesty International UK Director Kate Allen said:
 

"It's only right that UK officials - right to the very top if necessary - are answerable for actions that may have led to terrible mistreatment at the hands of Gaddafi's henchmen in Libya.

 

"The UK has been trying to place itself above the law - a shocking response to a very serious case.

 

"British officials have got their paw prints all over this case and it's far too late for them to pretend otherwise.

 

The UK should now stop blocking attempts to discover the full truth about the involvement of British officials in this sordid and deeply troubling affair."

 
Amnesty's intervention
Amnesty formally intervened in the appeal, jointly with the International Commission of Jurists, JUSTICE and REDRESS. 
Today decision can be accessed
here
The fight for accountability
Amnesty has been calling for accountability for all states implicated in the USA CIA rendition and secret detention programme which operated in the aftermath of the 11 September 2001 attacks in the US and were characterised by illegal rendition, torture and other ill-treatment, and enforced disappearance. To date, Amnesty has called on the governments of Denmark, Finland, Lithuania, Macedonia, Poland, Romania and the UK among others, to conduct independent, impartial, thorough, and effective investigations into their alleged complicity in the CIA operations.