Commons rendition debate should prompt Government to allow torture inquiry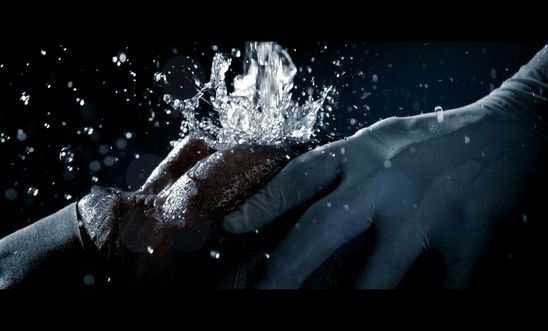 The US-led 'war on terror' led to a whole programme of torture to which the UK became party © Amnesty International
Why a judicial inquiry is needed into UK involvement in rendition and torture – joint-NGO statement ahead of the adjournment debate in Parliament on 29 June 2016
More than ten years have passed since the UK intelligence services took part in torture in the context of the US-led "war on terror".
Despite a government commitment to "get to the bottom of what happened", those responsible for making decisions that meant the UK became involved in torture have evaded accountability and the survivors of these violations - and the UK public - are still waiting for the full truth to come out. 
The decision of the Crown Prosecution Service earlier this month not to bring charges on the basis of "insufficient evidence" was as disappointing as it was inexplicable. Evidence showing UK involvement in the 2004 kidnap and rendition of a pregnant woman and four young children to Libya is already in the public domain, and the Metropolitan Police announced that they had handed over 28,000 pages of evidence to the CPS.
Victims in the Libyan cases have rightly demanded that the CPS carry out an independent review of its decision. But no more time should be lost in establishing an independent, judicial inquiry into torture, as the Prime Minister promised in July 2010.
There is compelling evidence of UK complicity in many other cases of rendition and torture elsewhere. So even if the CPS reverses its decision in this instance, an independent inquiry is essential to establish the broader pattern and ensure that the intelligence services are held to account. In any event, this Government has been happy to establish independent inquiries into other grave matters while criminal investigations have been underway - notably the Pitchford Inquiry into undercover policing and the Leveson Inquiry.
The parliamentary Intelligence and Security Committee is examining these issues, but it is structurally unable to deliver the independent investigation promised by the Government and required under international law. 
The Government once claimed that only an independent, judicial inquiry is capable of exposing the truth and clearing the stain on the UK's reputation as an upholder of the rule of law. Neither the survivors and their families - nor the wider public - must be made to wait any longer to see the truth established and justice done.
Signatory organisations:
Amnesty International
Freedom from Torture
Liberty
Reprieve