The Chinese authorities have 'blood on their hands' over campaigner's death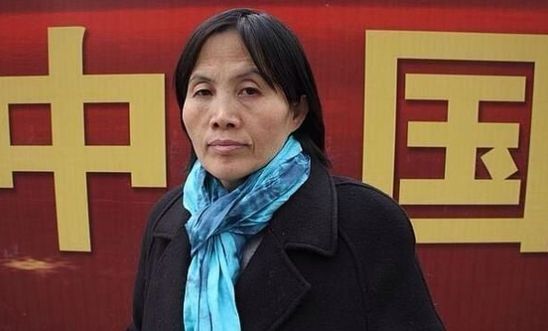 Chinese human rights defender Cao Shunli, who passed away on 14 March 2014 after repeatedly being denied medical treatment © Amnesty International
The Chinese authorities must immediately ensure detained activists receive all necessary medical care, Amnesty International said, after the reprehensible death of a leading campaigner who was repeatedly denied treatment.
Cao Shunli, 52, died from organ failure on Friday at a hospital in Beijing, after five months in detention. Repeated requests by Cao's family for her to receive medical treatment for serious health problems were denied.
Amnesty's China Researcher Anu Kultalahti said:
"Cao Shunli's death exposes just how callous and calculating the Chinese authorities are prepared to be to silence critics. The authorities today have blood on their hands.

"Cao Shunli was a courageous woman who paid the ultimate price for the fight for human rights in China.  She should have never been detained in the first place; but to then deny her the medical treatment she desperately needed is a most barbaric act.

"The denial of medical treatment for activists in detention is common in order to weaken or punish them. The Chinese authorities must immediately end this unlawful and inhumane practice."
 
In recent months, other high profile activists, including Liu Xia, wife of jailed Nobel Peace Prize laureate Liu Xiaobo, have been denied medical treatment. Liu Xia, who is under illegal house arrest, was denied treatment for a serious heart condition. She was finally allowed to receive hospital treatment in late February.
Cao suffered from tuberculosis in both her lungs, cirrhosis of the liver and uterine fibroids.
Beijing police detained Cao last September as she attempted to travel to Geneva to attend a human rights training programme. She faced charges of "picking quarrels and making trouble" believed to be for organising a sit-in protest along with other campaigners outside China's Ministry of Foreign Affairs.
Cao had led attempts to allow activists to contribute to China's national human rights report, ahead of a review at the UN Human Rights Council.