China: Video of human rights lawyer 'strongly suggests' torture by police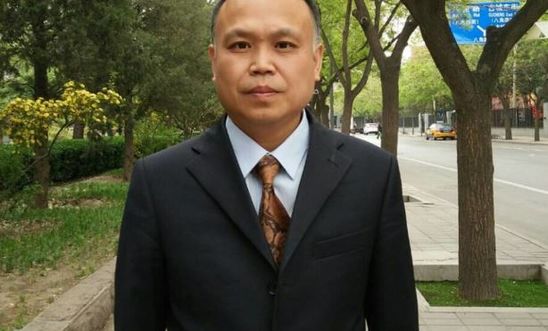 A video in which detained Chinese human rights lawyer Yu Wensheng says he would never dismiss his own chosen lawyers was released by his family today, contradicting police claims that he willingly dismissed his lawyers.
Patrick Poon, China researcher at Amnesty International, said:
"The video strongly suggests that Yu Wensheng has been tortured or otherwise ill-treated in detention to force him to dismiss the lawyers hired by his family.

"The notion that Yu Wensheng, a human rights lawyer who has been tortured in detention before, would voluntarily dismiss his lawyers beggars belief.

"The government should immediately grant Yu Wensheng access to lawyers of his or his family's choosing. Yu Wensheng's right to receive a fair trial is seriously undermined by the fact that he has been detained for more than three months without access to a lawyer of his choice."
Previous torture by police
Yu Wensheng was taken away while bringing his son to school on 19 January this year. He was first detained by Beijing police and later placed under "residential surveillance in a designated location", a de facto secrete incommunicado detention, by the Tongshan District Branch of Xuzhou City Public Security Bureau in Jiangsu province.
On 19 April, he was formally arrested by Xuzhou City Public Security Bureau on suspicion of "inciting subversion of state power" and "obstructing the duties of public officers".
During a previous spell in detention, Yu Wensheng was tortured by public security officers. In October 2014, he was arrested and detained for 99 days by the Daxing Public Security Bureau in Beijing. 
He told Amnesty that at the start of more than 200 interrogations, officers only abused him verbally. Later, they handcuffed him with his hands bound behind the back of the iron chair. He felt that his body's muscles and bone joints were completely stretched. 
After his release, he told Amnesty: "My hands were swollen and I felt so much pain that I didn't want to live. The two police officers repeatedly yanked the handcuffs. I screamed every time they pulled them."