China: Fear of cover-up as Cao Shunli's body goes missing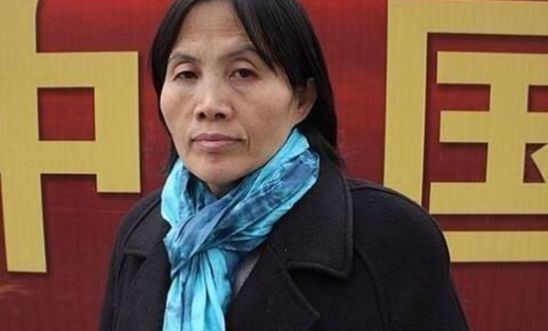 Cao Shunli © AI
The Chinese authorities must immediately let the family of deceased activist Cao Shunli see her body as fears grow the authorities will cremate her body to destroy any evidence of her mistreatment in detention, said Amnesty International.
Cao's brother, Cao Yunli, and the family's lawyer, Wang Yu, were prevented from seeing her body when they visited the 309 Military Hospital in Beijing earlier today. Hospital staff claimed that Cao's body was no longer being held there and refused to disclose any further details. Officials also rejected requests by the family for copies of Cao's medical records.
Cao died from organ failure earlier this month at the hospital after six months in detention. Repeated requests by Cao's family for her to receive medical treatment for serious health problems were denied.
Since Cao's death, the authorities have claimed she received appropriate medical treatment in detention, but the family have said that Cao's body was covered in black and purple marks when she died.
Cao was detained in Beijing last September as she attempted to travel to Geneva to attend a human rights training programme. She had led attempts to allow activists to contribute to China's national human rights report, as part of the ongoing review at the United Nations. Senior UN officials, including the Secretary General Ban Ki-moon and several other governments, have expressed concern over Cao's death.
Anu Kultalahti, China Researcher at Amnesty International said:
"It appears the authorities will stop at nothing to hide what really happened to Cao Shunli. This has all the markings of a cover-up on the part of the authorities.

"The very least Cao Shunli's family deserve is to find out the truth behind her death. They must be given immediate access to her body and medical records. The authorities must not cremate Cao without the explicit permission of her family.

"There needs to be an urgent, thorough, transparent and independent investigation, including an autopsy, into the circumstances of Cao's death. The authorities must punish those responsible, whoever they are."