Cameroon: authorities must act swiftly to free kidnapped schoolchildren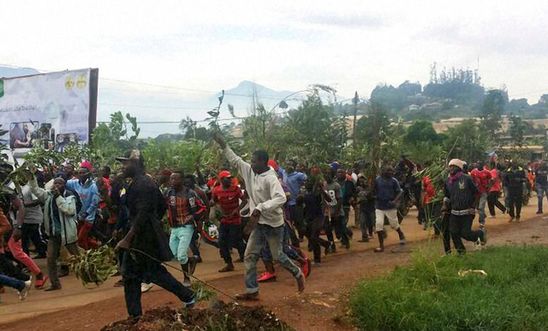 The past two years has seen an ever-worsening spiral of unrest and violence in Anglophone Cameroon © STRINGER/AFP/Getty Images
Case is 'chilling echo' of Chibok kidnappings in Nigeria
Following the abduction of at least 70 schoolchildren earlier today in Cameroon's Anglophone region, Samira Daoud, Amnesty International's West and Central Africa Deputy Regional Director, said: 
"In a case with a chilling echo of the 2014 kidnappings of the Chibok schoolgirls in Nigeria, it is vital that Cameroon's government act swiftly and decisively to reunite these children with their loved ones.

"We express solidarity with the families of these children and demand that the Cameroon authorities do everything in their power to ensure all the pupils and school staff are freed unharmed."
Violence and unrest in Cameroon's Anglophone regions escalated in 2016 after a series of strikes and protests against what teachers, lawyers and students viewed as ongoing discrimination against Anglophones. 
There have since been frequent horrific human rights abuses, including armed separatists burning down schools and attacking teachers, while the security forces have opened fire on crowds and destroyed villages in an ever-worsening spiral of violence.