Cambodia: 'Pornography' charges against woman for Facebook posts must be dropped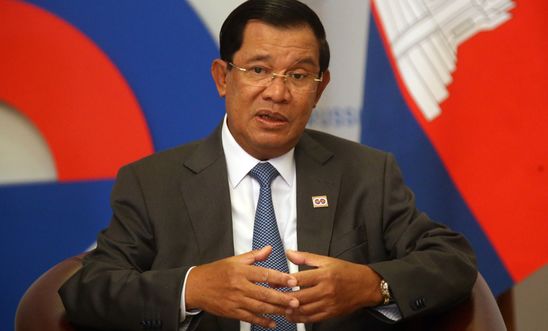 Cambodian Prime Minister Hun Sen © Getty Images
Charges of 'pornography' brought against a Cambodian woman accused of wearing 'revealing' clothing on Facebook must be dropped, Amnesty International said today.
Ven Rachna (also known online as Thai Sreyneang), who uses Facebook to sell items, has been charged with offences related to pornography and sent to pre-trial detention.
Nicholas Bequelin, Amnesty International's South East Asia Regional Director, said:
"These transparently trumped-up charges are an affront to gender equality and make a mockery of the rule of law. The arbitrary nature of Ven Rachna's arrest and the discriminatory abuse of her freedom of expression represent a troubling regression in the state of women's rights in Cambodia.

"These charges rest on the abusive misapplication of a law which was supposedly intended to combat human trafficking, but instead is being used to oppress women. Ven Rachna must be released immediately and all charges against her dropped.

"Instead of demonising and harassing women who try to make a living online, the Cambodian government should be addressing the root causes of its appalling record on women's rights.

"At a time when the Cambodian government is boasting of its human rights record, this case reveals the cruel reality of repression and discrimination facing many in Cambodia today."
Arrested for posting on Facebook
Earlier this week, police in Phnom Penh posted a video to Facebook stating that Ven Rachna had been 'brought' to Phnom Penh's Tuol Kork police station for 'education', where she signed an agreement to stop wearing 'revealing' clothing on Facebook.
Ven Rachna was later released, but subsequently re-arrested after posting again on Facebook. She was questioned at the Phnom Penh Municipal Court yesterday and then detained overnight, then brought back to the court and charged today.
Earlier today, the Phnom Penh Municipal Court charged Ven Rachna with "Pornography" under Articles 38 and 39 of the Law on Human Trafficking, in addition to "Exposure of a Sex Organ" under Article 249 of the Criminal Code. She was then sent to pre-trial detention in Phnom Penh's CC2 prison. The combined charges could result in up to 15 months' imprisonment.
During a speech to the Cambodian National Council for Women on Monday, Cambodian Prime Minister Hun Sen ordered the authorities to take immediate action against women who allegedly wear "revealing" clothing in Facebook Live streams. Hun Sen stated that the women are eroding Cambodian cultural values, and that such behaviour is to blame for sexual violence.