Cambodia: 'Outrageous' conviction of five environmental activists must be overturned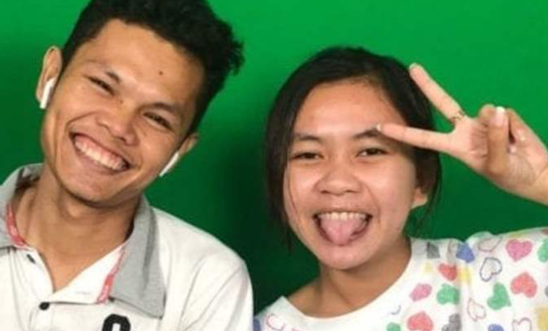 © Mother Nature Cambodia
The 'outrageous' conviction and sentencing of five Mother Nature Cambodia activists must be overturned, Amnesty International said today.
Mother Nature Cambodia is a prominent campaign group which has won several major environmental victories in recent years – but their activists have faced a litany of repression, with many arbitrarily charged and imprisoned.
Yesterday, three activists - Long Kunthea (22), Phuon Keoraksmey (19), and Thun Ratha (29) - were sentenced to between 18 and 20 months in prison for seeking to protest government plans to fill and privatise Boeung Tamok lake, Phnom Penh's largest remaining lake. All three are recognised as prisoners of conscience by Amnesty International.
Two more activists - Long Kunthea and Phuon Keoraksmey – were also sentenced to 18 months in prison for "incitement to commit a felony or disturb social order" and fined 4,000,000 riel each (approximately £720).
Emerlynne Gil, Amnesty International's Deputy Regional Director, said:
"This outrageous conviction is a blatant attempt to silence these young human rights defenders in retaliation for their peaceful work to protect Cambodia's natural resources.

"It serves as a threat to any young person who dares to stand up for human rights and environmental justice in Cambodia. The Cambodian authorities must overturn this unjust conviction and release these brave activists immediately and unconditionally. 

"Mother Nature Cambodia has long stood out as one of the most effective, popular, and creative activist groups in Cambodia.

"Their unique and impactful work has won major environmental and human rights victories and helped to conserve Cambodia's precious natural resources in the face of relentless greed, corruption and state repression.

"These youths have done absolutely nothing wrong. In fact, they are operating at the frontline of the global struggle for environmental and climate justice. Their peaceful efforts to raise public awareness of threats to the environment should be embraced and celebrated by the Cambodian government. Instead, they and their fellow activists are relentlessly harassed and arbitrarily criminalised."  
Several Mother Nature Cambodia activists have been imprisoned on baseless criminal charges of "incitement". The group has been accused of "causing chaos in society" and characterised as "illegal" by Cambodia's Ministry of Interior because it is not registered under Cambodia's notorious NGO Law.