Cambodia: Government shuts key independent media - a 'clear warning to critical voices'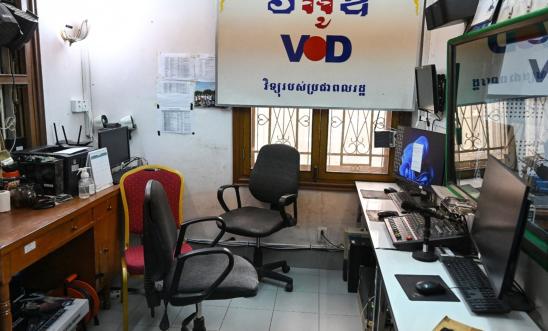 © AFP via Getty Images
Responding to reports that Prime Minister Hun Sen has ordered media organisation Voice of Democracy to close, Hana Young, Amnesty International's Deputy Regional Director, said:
"This is a blatant attempt to slam the door on what's left of independent media in the country, and a clear warning to other critical voices months before national elections. The Prime Minister should immediately withdraw this heavy-handed and disproportionate order.

"Arbitrarily shutting down an outspoken media organisation will have an immediate chilling effect on anyone who still dares to ask questions about the actions of the Cambodian government. It also comes against a backdrop of ongoing repression against anyone remotely critical of the Prime Minister and his family.

"VOD's reporters have developed a reputation for thorough investigative reporting on crucial human rights issues. The order to close it puts the Cambodian public's access to information at risk now that the government has removed another obstacle along its road to wipe out dissent in the country."
Prime Minister orders shutdown
Cambodia's Voice of Democracy is a local news outlet run by the Cambodian Center for Independent Media, publishing on a wide range of issues including politics, human rights and the environment.
Hun Sen ordered the shutdown of VOD on Sunday night following a 9 February news report which said his son, Hun Manet, had approved financial aid to Turkey after its devastating earthquake this month. Hun Manet denies approving the aid.
Instead, Hun Sen, who has declared Hun Manet as his eventual successor, said he signed off on the $100,000 foreign ministry aid package. 
Despite VOD sending the Prime Minister a letter in which it said it was "regretful for confusions" regarding the article, Hun Sen said he could "not accept the term 'regretful' and the request for forgiveness instead of an apology" and ordered the information ministry to cancel the license for VOD.