Cambodia: Closure of English-language newspaper a 'disturbing' development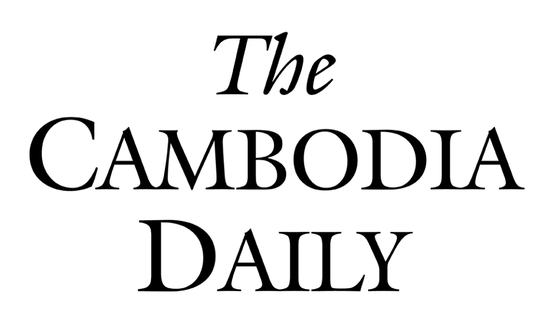 The Cambodian authorities' closure of the country's longest-running English-language newspaper represents a new and disturbing escalation in the pre-election crackdown on government critics, Amnesty International said today.
The Cambodia Daily was forced to shut down after it failed to meet a deadline to pay a multi-million-dollar tax bill imposed last month by the government. The Daily, founded in 1993, was one of the few media outlets in the country not controlled by the government.
James Gomez, Amnesty International's Director of Southeast Asia and the Pacific, said:
"This is a disturbing day for freedom of expression in Cambodia. It is chilling how ruthlessly and quickly the authorities have been able to move to shut down one of the country's few, independent voices in the media.

"The tax bill against The Cambodia Daily was always arbitrary, and the authorities refused to meaningfully engage with the publishers' efforts to reach a solution through dialogue and a transparent audit. This is a clear example of the government and Prime Minister Hun Sen silencing a source of objective criticism and news."
Opposition leader arrested amid media crackdown
The closure of the newspaper comes as the Cambodian authorities are intensifying a crackdown on all forms of dissent ahead of the general election next year, and just one day after the prominent opposition leader Kem Sokha was arrested on trumped-up charges.
In the early hours of Sunday morning, police arrested Sokha, the leader of the opposition Cambodia National Rescue Party, and accused him of "conspiracy with a foreign power" which could carry a 30-year jail sentence.
Meanwhile, in the past weeks, the authorities have also forced off the air radio stations broadcasting programmes from Radio Free Asia or Voice of America. They also abruptly shut down the Cambodian operations and expelled staff of the US NGO, the National Democratic Institute, under the country's Law on Associations and Non-Governmental Organisations. The organisation was punished for continuing to operate while awaiting a response to its request for registration, which had been pending since 2016.
James Gomez said:
"Kem Sokha's arrest shows clearly how the Cambodian authorities have co-opted the criminal justice system to act as a tool of repression, and are trying to eliminate the opposition ahead of next year's vote. The accusation against him is fanciful and desperate, and he must be released immediately and unconditionally.

"The coordinated campaign of repression against the opposition and media is intensifying. Now is the time for the international community to step in and push Hun Sen and his government to end this alarming downward spiral and ensure respect for human rights."