Burundi: warning that country is facing 'human rights crisis'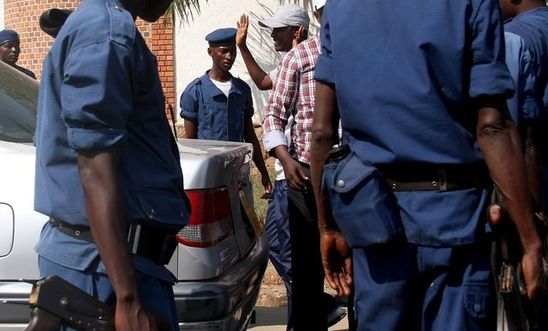 There has been political unrest and violence in Burundi since April this year © AFP/Getty Images
The international community must take urgent steps to address the political crisis in Burundi and restore full respect for human rights as the country moves dangerously to the brink of civil war, said Amnesty International following a special session of the United Nations Human Rights Council today.
Amnesty described the adoption of a UN resolution to send a team of international experts to Burundi to investigate the violence and recommend solutions as an important first step, and called for an intensified focus on human rights violations. 
In a written statement to the UN special session, Amnesty drew attention to a range of recent human rights violations in the country, including extrajudicial executions, the use of torture and other ill-treatment in detention, and efforts to erase the country's human rights community. 
Amnesty and others have warned that Burundi is on the brink of a civil war. 
Sarah Jackson, Amnesty International's Deputy Regional Director for East Africa, the Horn and the Great Lakes, said:
 

"There is no time to delay - Burundi is facing a human rights crisis. 

 

"There is an urgent need for a redoubling of efforts to resolve the political crisis in Burundi, and the international community must act vigorously by supporting the urgent mission of independent experts to investigate crimes under international law and human rights violations as soon as possible. Burundi must receive the mission without delay."