BRAZIL: Dismay as Bolsonaro questions impartiality of Franco investigation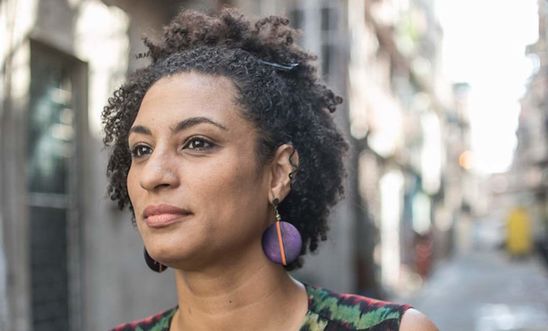 Marielle Franco
Amnesty International reacted with dismay after the Brazilian President Jair Bolsonaro launched a tirade against the investigation into the killing of human rights defender Marielle Franco.
Connections to Bolsonaro have arisen during the long-running investigation into her murder. And last night the President criticised the impartiality of the investigation.
Marielle Franco was murdered in a drive-by shooting on 14 March 2018. Nine shots were fired four of which struck Marielle. The car then sped off, leaving both Marielle and her driver Anderson Gomeslast dead.
Her killers and those behind the plot to assassinate her have still not been brought to justice.
Marielle, who became a councillor for Rio city in 2016, dedicated her life to speaking out for LGBTI, black and women's rights in Brazil. She paid the ultimate price for defending human rights.
It was reported that the bullets that killed Marielle were from a batch bought by the federal police. President Bolsonaro himself has been pictured with one of the murder suspects.
Last night the President not only criticised the impartiality of the investigation, but also revealed that he asked the Federal Police to interrogate two suspects about alleged connections with the president that arose at the time of their arrests.
Jurema Werneck, executive director of Amnesty International Brazil, said:
"The president is obliged to protect the lives of those who are dedicated to fighting for a fairer world.
"This [the call to interrogate the two suspects Elcio Queiroz and Ronnie Lessa] may be an indication that the Federal Police, under his command, adopts lines of investigation at the government's convenience.
"We demand that all measures are taken to investigate the misuse of duties by the Federal Police in the Marielle Franco case.
"The president's comments once again inflict pain on the families of Marielle and Anderson in the midst of a political crisis and a pandemic.
"Amnesty International has been responding to Marielle Franco's case since day one, mobilising the entire world to demand justice for the human rights defender and her driver, Anderson Gomes. We will remain firm in this quest. No human rights defender will be safe in the country until we know who ordered the killing of Marielle and Anderson, and why."