Brazil: Anniversary of dam disaster puts mining companies in spotlight - London vigil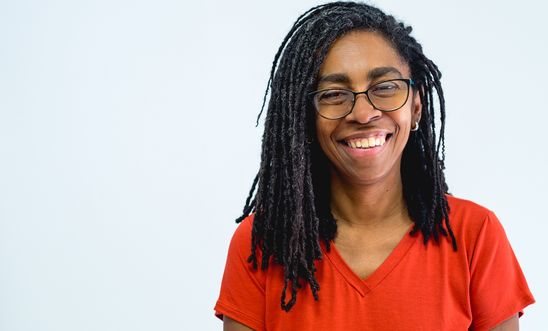 Jurema Werneck, Director of Amnesty International Brazil © Lucas Jatobá
Vigils will be held in Brazil and around the world this week in memory of those who died in the Brumadinho dam disaster last year.
Amnesty International UK will join a vigil at the Brazilian Embassy in London on Friday 24 January, supporting campaigners as they renew calls for governments worldwide to protect peoples' rights in the face of corporate greed.
Events will also be held across Brazil to mark the one-year anniversary.
On 25 January 2019, 270 people died after a tidal wave of mining waste surged through the Brumadinho valley in the state of Minas Gerais. Eleven bodies are still missing. Toxic sludge covered homes, farmland, rivers, livestock, and people. The collapsed dam was owned by Brazilian company Vale, the world's largest producer of iron ore.
The Brumadinho disaster was not a one-off tragedy. In November 2015, a mudflow of millions of tonnes of toxic waste swept through the Doce River, also in Minas Gerais, killing 19 people. That dam was also owned by Vale, as well as Samarco, a subsidiary of Anglo-Australian mining giant BHP.
Both dam collapses could have been prevented had there been stricter regulation and state oversight.
Amnesty is calling for tighter regulation of mining companies, stronger penalties, and a commitment from all mining companies to respect human rights so that such avoidable catastrophes never happen again.
Jurema Werneck, Director of Amnesty International Brazil, said:
"One year after the tragic loss of life around the dam in Brumadinho, we will not forget those who suffered.

"In Brazil, and around the world, these vigils will remind governments that more needs to be done to protect communities affected by mining activity.

"As long as companies continue to enjoy impunity, while victims and their families are denied adequate legal redress and reparations, these tragedies will continue."
What: Brumadinho dam disaster anniversary vigil.
When: Friday 24 January 2020 (4-6pm GMT).
Where: Brazilian Embassy, 14-16 Cockspur Street, London, SW1Y 5BL.
Who: Peter Frankental, Amnesty International UK's Economic Affairs Director, will be available for interview.