Body bags on Brighton Beach - Don't let them drown - Weds 22 April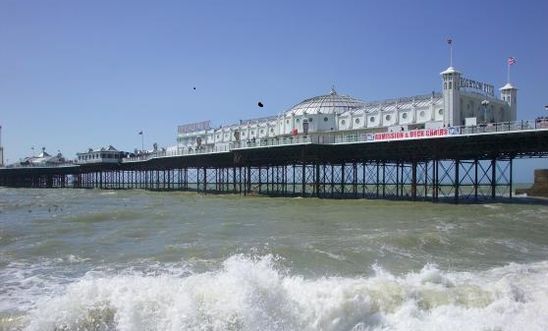 Brighton Pier
Amnesty publishes new report on Weds at midday detailing growing migrant crisis in the Mediterranean
Hundreds of body bags will appear on Brighton beach on Wednesday to highlight the UK's shameful response to the rapidly escalating migrant crisis in the Mediterranean, ahead of an emergency meeting of EU leaders on Thursday.
Two hundred black body bags will be lined up in rows on the shingle beach at the sea shore, in front of the Big Wheel near Brighton Pier. Amnesty supporters will be zipped into the bags in the first few rows, alongside a banner displaying the hashtag #DontLetThemDrown and a giant life ring. A wreath of funeral flowers will be placed among the body bags.
Spokespeople will be available for interview.
On Thursday, David Cameron will attend an emergency summit of EU leaders in Brussels to discuss a response to the crisis. This meeting comes after the EU foreign and home affairs ministers announced a ten-point plan on Monday, including a commitment for an expanded search-and-rescue operation.
Amnesty UK Director Kate Allen, said:
"Until now, the UK Government's response has been shameful but finally they have been woken up to the need to act. EU governments must now urgently turn their rhetoric into action to stop more people drowning on their way to Europe."
What: Hundreds of body bags on Brighton beach to highlight the UK's shameful response to the migrant crisis in the Mediterranean
Where: Brighton Beach, on the Kemptown side of the pier in front of the Big Wheel 
When: 10a.m., Wednesday 22 April 2015