Belarus: authorities must end violence against protesters ahead of presidential election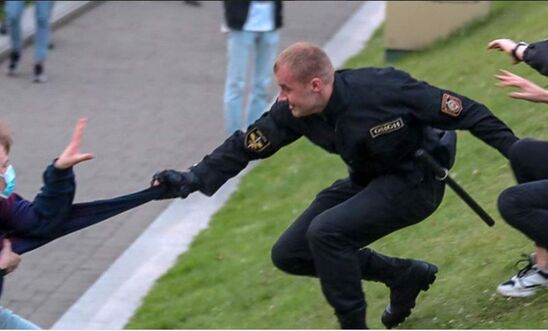 © tut.by
Ruthless crackdown ahead of Sunday's election has seen protesters beaten by police and hundreds detained
12,000-strong petition to Ministry of Internal Affairs handed in today
'We will not remain silent … if the authorities resort to violence' - Marie Struthers
The Belarusian authorities must restrain from using force against peaceful protesters, Amnesty International has warned, ahead of Sunday's presidential elections.
Earlier today, Amnesty delivered a 12,000-strong petition to the Belarusian Ministry of Internal Affairs urging the authorities to stop using force against peaceful protesters.
The petition demanded an end to a ruthless crackdown on protests, which has seen protesters beaten by police and hundreds of peaceful activists, journalists and bystanders detained.
Marie Struthers, Amnesty International's Eastern Europe and Central Asia Director, said:
"In recent days, President Alyaksandr Lukashenka has voiced clear threats to use police force, and even the military, to disperse possible protests.

"The authorities in Belarus should know that we and the whole world are closely watching what is happening in the country.

"We will not remain silent and will not stand aside if the authorities resort to violence against peaceful protesters."
Hundreds detained
Hundreds of peaceful activists, journalists and bystanders arbitrarily detained by law-enforcement officials on trumped-up charges since the start of the electoral campaign should be released immediately and given full reparation for the human rights violations they have suffered.
All prisoners of conscience - including political activists Viktar Babaryka and Syarhei Tsihanouski, who were prevented from running for the presidency and arrested on politically-motivated charges - must be released immediately and unconditionally.