Bangladesh: Release of Briton Hasnat Karim 'long overdue'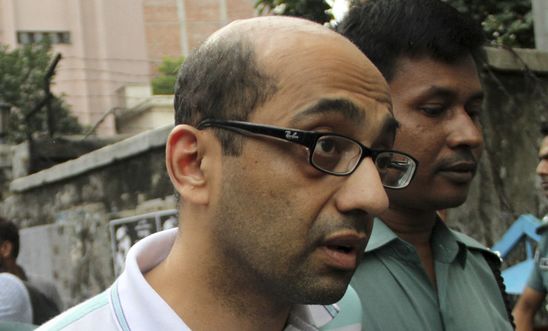 Hasnat Karim (pictured in 2016) © REHMAN ASAD/AFP/Getty Images
Responding to the news that Hasnat Karim, a British man held for two years in connection with a terror attack in Bangladesh, has been released without charge, Kate Allen, Amnesty International UK Director, said:
"It's a huge relief that Hasnat Karim can finally be reunited with his family after his inhumane detention by the Bangladeshi authorities. His release is long overdue.
"Hasnat Karim and his family were victims of a terror attack. They should have never have been forced through two years of further trauma with Karim suffering unfairly behind bars – detained without charge and denied specialised medical treatment that saw his health deteriorate.
"Karim's detention was inhumane and illegal. The end of his suffering is a cause for celebration, but we must not forget that sadly, he is not alone in being a target of the Bangladeshi authorities' arbitrary force of law." 
Held without charge
Hasnat Karim and his family were celebrating his daughter's birthday in the Holey Artisan Bakery café in Bangladesh's capital Dhaka when it was targeted in a terror attack on 1 July 2016.
Hasnat Karim, who has dual British-Bangladeshi citizenship, was taken hostage when gunmen stormed the cafe. Witnesses said he became a police suspect because he agreed to become a human shield during the siege.
He was arrested in the aftermath and held in jail without charge. While detained, his health deteriorated and he was repeatedly denied specialised medical care by prison authorities. Following a lengthy investigation, police cleared him of any involvement in the attack.