Bahrain: terrorism charges against human rights activist Ebtisam al-Saegh condemned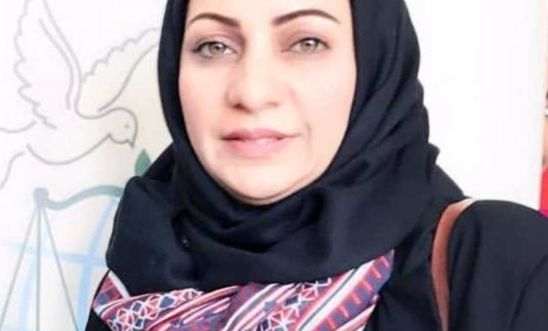 Ebtisam al-Saegh has been seen on a stretcher and in a wheelchair while in detention © Private
'Ebtisam al-Saegh is a prisoner of conscience who must be immediately and unconditionally released' - Samah Hadid
Activist has endured daily 12- or 13-hour interrogation sessions 
The Bahraini authorities' decision to bring terrorism charges against Ebtisam al-Saegh, a human rights activist detained earlier this month, is a chilling blow to human rights in the country, said Amnesty International.
Yesterday, Ms al-Saegh was charged by Bahrain's Terrorism Crimes Prosecution office with "using human rights work as a cover to communicate and cooperate with Al Karama Foundation to provide them with information and fake news about the situation in Bahrain to undermine its status abroad". 
She has been detained for six months pending completion of the investigation.
Al-Saegh was arrested late at night on 3 July by 25 masked security officials after tweeting about the abuse of female detainees in the Isa Town detention centre for women on the outskirts of Manama. She has been on hunger strike since, in protest at her arrest, her lack of access to her family and the fact that her lawyer is not allowed to attend her interrogation despite her requests to this effect.
Amnesty has learnt that al-Saegh has been interrogated for 12 to 13 hours daily at an undisclosed location. When not interrogated, she is being held in solitary confinement at the Isa Town detention centre for women.
On 15 July, prominent human rights activist and prisoner of conscience Nabeel Rajab told his family that he had seen al-Saegh on a stretcher at the Ministry of Interior medical facility in al-Qalaa and asked them whether she had been involved in a car accident. He was unaware of her arrest. Al-Saegh's husband who was able to visit her for a few minutes on Monday said she was in a wheelchair at the time.
Ebtisam al-Saegh was previously tortured, including by being sexually assaulted by members of the Bahrain National Security agency, while she was held in custody in May. 
Samah Hadid, Amnesty International's Middle East Campaigns Director, said:
"Ebtisam al-Saegh is a prisoner of conscience who must be immediately and unconditionally released. 

"Her only 'crime' is her bravery in challenging the government's appalling human rights record. By charging her with terrorism for her work on human rights, the Bahraini government is itself attempting to intimidate and silence civil society in Bahrain. 

"Amnesty International has strong reasons to believe that Ebtisam al-Saegh is at risk of torture and other ill-treatment. When she was arrested in May she was beaten and sexually assaulted by members of the National Security Agency. We are deeply concerned for her well-being."