Bahrain: one-year jail sentence for activist who ripped up King's photo is 'ludicrous'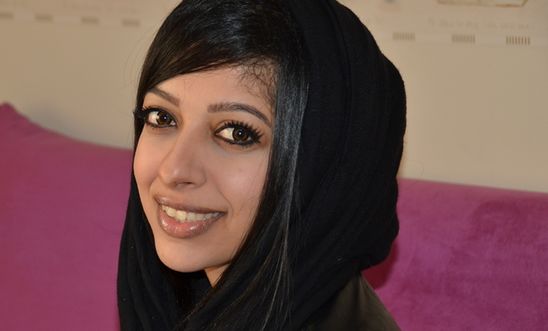 Zainab Al-Khawaja may serve her jail term with her one-year-old infant son © Private
Conviction against Zainab Al-Khawaja denounced as 'vindictive assault on freedom of expression'
Amnesty International has condemned a verdict in a Bahraini court today which means a peaceful activist faces being jailed for one year for ripping up a photograph of the country's king.
Today's appeal verdict confirmed the activist's Zainab Al-Khawaja's conviction on charges of "insulting" the Bahraini  monarch for having ripped up a photo of the king - Hamad bin Isa Al Khalifa - in a courtroom in October last year.
The appeal, which actually reduced Al-Khawaja's original three-year prison sentence to one year, comes on Al-Khawaja's 32nd birthday and leaves the mother-of-two facing a year behind bars and at risk of immediate re-arrest. Al-Khawaja's family have told Amnesty that if she is imprisoned she intends to keep her baby son - just under a year old - with her while she serves her sentence. 
In addition to facing a year in prison, Al-Khawaja was fined approximately £5,000, a sum she may not to be able to afford. If the fine is not paid her prison term will be extended by around a year-and-a-half. 
Al-Khawaja has been arrested and released several times since December 2011, and has previously spent almost a year-and-a-half in prison. She is also appealing three other convictions against her, including a four-month sentence for two charges of "destroying public property" (again for ripping up photos of the Bahraini King in 2012), and a one-year sentence for "insulting a public officer" after she spoke out to defend another prisoner who was insulted and humiliated by a prison guard in 2013. The verdicts on the appeal of those convictions will be issued on 3 December. Meanwhile, on 17 November she will also appeal against a nine-month sentence related to "entering a restricted area" and "insulting a public official" when she sought to visit her father who was on hunger strike in jail in August last year. 
Zainab Al-Khawaja is the daughter of prominent activist and prisoner of conscience Abdulhadi Al-Khawaja, who is currently serving a life sentence in Jaw Prison for his peaceful role in anti-government protests in 2011. He is just one of several human rights or political activists in Bahrain recently imprisoned for peacefully expressing their opinion. 
Amnesty International Middle East and North Africa Deputy Director James Lynch said: 
 

"It is ludicrous that Zainab Al-Khawaja is facing a year in prison simply for tearing up a photo of the head of state.

 

"The Bahraini Court of Appeals' decision to reject Zainab Al-Khawaja's appeal for freedom and to incarcerate her for one year is a vindictive assault on freedom of expression and offers yet another example of the Bahraini authorities' use of oppressive tactics to silence peaceful activists.

 

"The Bahraini authorities must ensure her conviction and prison sentence are quashed. She should not be punished in any way for peacefully exercising her right to freedom of expression."
Laws that prohibit insults or the disrespect of heads of state or other public officials are contrary to international human rights law and standards, and Amnesty has repeatedly called on the Bahraini authorities to repeal articles in its Penal Code criminalising freedom of expression.