Bahrain: more than 70 new Covid cases in major outbreak at Jaw prison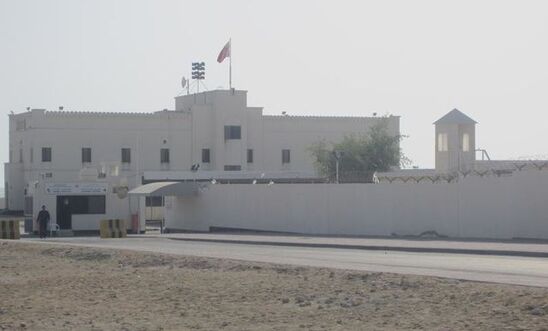 Jaw prison © Amnesty International
Prisoners not given face masks or hand sanitiser despite overcrowded conditions
Authorities apparently blocking communication with outside world 
'They must not gamble with the lives of those in their custody' - Lynn Maalouf
Amnesty International is increasingly concerned at reports of a major COVID-19 outbreak at Jaw prison in Bahrain, a jail already notorious for its overcrowded conditions.
Since 31 March, Amnesty has spoken to family members of six prisoners. Using an online testing status system on the Ministry of Health's website, family members told Amnesty they were able to verify dozens of confirmed coronavirus cases among prisoners. 
Prisoners' families and Bahraini human rights activists provided Amnesty with matching lists with the names of more than 70 prisoners they believe have been infected. 
While the Bahraini authorities have taken the positive step of allowing prisoners to register for Covid vaccinations - and some have already occurred - preventive measures to combat the pandemic at Jaw prison have in general been woefully insufficient. 
Testimony from prisoners' families paints a bleak picture of current conditions at the jail - where conditions were already dire due to severe overcrowding. The prison authorities have failed to distribute face masks or hand sanitiser, and inmates are forced to buy soap, detergent and towels from the prison commissary, known as the "canteen." Sayed Ahmed al-Wadaei, a UK-based human rights defender at the Bahrain Institute for Rights and Democracy, told Amnesty that his imprisoned brother-in-law Sayed Nizar had been denied access to the canteen for a month-and-a-half prior to the outbreak. His family have discovered that Sayed Nizar is now among those with COVID-19 at the facility.
There has been little transparency from the prison administration over the total number of infections, and sick inmates have faced restrictions over communicating with their families.
The Ministry of Interior first disclosed the outbreak on 23 March, claiming there were three confirmed cases, though no updated information has since been forthcoming. On 28 March, the government claimed all prisoners who had tested positive for coronavirus had been isolated, were being given adequate treatment, and were to be allowed calls with their families "as quickly as possible". However, families of three different prisoners told Amnesty there were no calls from family members between 28 March and 3 April. 
Fears for the health of imprisoned family members has led to demonstrations in Bahrain, with calls for prisoner releases. The wife of Mohamed Ramadhan, a prisoner on death row following grossly unfair judicial proceedings, told Amnesty that her father-in-law and brother-in-law had been summoned to a police station for questioning following their participation in a peaceful protest in the town of al-Dair.
Lynn Maalouf, Amnesty International's Middle East Deputy Director, said:
"Not only have the Bahraini authorities failed to disclose the full scale of the outbreak at Jaw prison, but the failure to grant many of those with COVID-19 their regular weekly calls to family has deprived loved ones of direct communication with their sick relatives and caused great and unnecessary anxiety.

"The Bahraini government and prison authorities have a clear duty to guarantee the right to health of those in detention and protect them from the risk of infection. They must not gamble with the lives of those in their custody.

"The Bahraini authorities must urgently address overcrowding at Jaw prison, starting with the release of all those arbitrarily detained, including the immediate and unconditional release of all those imprisoned simply for peacefully exercising their rights."
Denial of healthcare at Jaw
Amnesty has previously documented how prisoners at Jaw prison are frequently denied access to adequate healthcare, and poor hygiene has been a long-term concern. On 30 December 2019, the Ministry of Interior acknowledged that 57 Jaw prisoners had caught a "skin disease." A family member of a prisoner held in Building No 12 told Amnesty that this was scabies - an infectious disease linked to living in crowded and unhygienic conditions. 
Overcrowded conditions
Overcrowding remains a major problem at Jaw prison despite the release of nearly 1,500 inmates in March 2020 due to the pandemic. None of the 12 unjustly-imprisoned civil society figures held in Building No 7 - whose immediate and unconditional release Amnesty has called for - were released last year however. 
Amnesty has received reports of a dozen or more prisoners being held in cells roughly three by four-and-a half-metres. Even when not so excessively crowded, prison cells fall far short of minimum international standards for floor space per prisoner.