Azerbaijan: youth activist jailed for ten years after spraying graffiti on former president's statue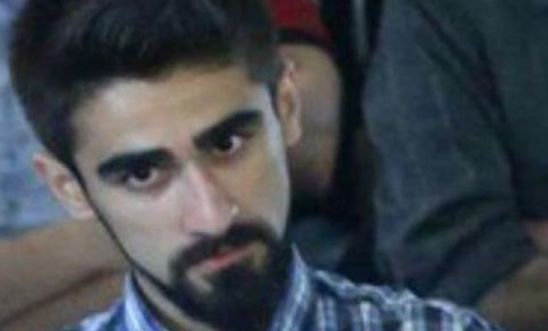 Amnesty believes Giyas Ibrahimov's jail sentence is designed to punish his political activism © SANCAQ Production
'Giyas Ibrahimov's sentence is an absolute travesty of justice' - Denis Krivosheev
A ten-year jail sentence handed to Giyas Ibrahimov, a 22-year-old youth activist arrested after spraying graffiti on a statue of the former president of Azerbaijan, is a shocking assault on freedom of expression, Amnesty International said today.
Ibrahimov was given the sentence yesterday by the Grave Crimes Court in Baku after the court found him guilty of drug offences under Article 234 of the Criminal Code of Azerbaijan. 
Ibrahimov and fellow activist Bayram Mammadov - both students and members of NIDA, a pro-democracy youth movement - were arrested for spraying the words "Happy Slave Day" (a play on the slogan "Happy Flower Day" which is celebrated on 10 May, the former president's birthday) onto the statue. On the other side of the statue the activists used obscene language in messages of political protest.
Police claim they discovered around eight grams of heroin in their possession after their arrest on 9 May, but during questioning the youth activists were only asked about the graffiti. Police officers repeatedly demanded that the activists publicly apologise for insulting Heydar Aliyev and subjected them to severe beatings when they refused. Their lawyer says that they were covered with bruises after being interrogated, and that they were also forced to clean the police station's toilets while being filmed as a form of humiliation, and threatened with rape.
Meanwhile, Mammadov's court hearings continue - if found guilty he could face similar charges to Ibrahimov. Amnesty believes that the pair are prisoners of conscience and that the drug charges against them were fabricated with the sole purpose of punishing them for their political activities.
Amnesty International Europe and Central Asia Deputy Director Denis Krivosheev said:
"Giyas Ibrahimov's sentence is an absolute travesty of justice. 

 

"It is deeply disturbing to see the lengths to which the Azerbaijani authorities will go to silence their critics. We are calling on them to quash this sentence based on trumped-up charges and immediately release Giyas Ibrahimov, and to carry out an independent investigation into the torture and other ill-treatment he has been subjected to.

 

"Human rights defenders, political activists and independent journalists in Azerbaijan are in a chokehold, with dissenting voices at risk of blackmail, torture and physical assault. We are urging international partners to put pressure on Azerbaijani authorities to uphold their obligations under international law, and ensure respect for the rights to freedom of expression, association and peaceful assembly."