Argentina: Forced c-section of 11-year-old girl 'could amount to torture'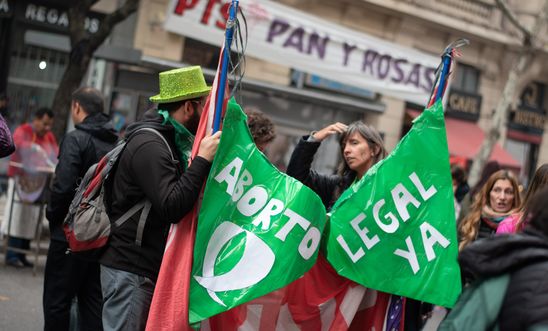 Amnesty International at the march for legal abortion August 8th 2018 © Amnistia Internacional Argentina - Demian Marchi
Responding to the news that doctors performed a caesarean section on an 11-year-old girl in Argentina, Erika Guevara-Rosas, Amnesty International's Americas Director, said:
"When this 11-year-old rape victim entered hospital requesting a legal abortion, the authorities' number one duty should have been protecting her life and health. Instead, they put up obstacle after obstacle with the sole aim of denying the girl her rights.
"Forcing an 11-year-old girl to have to resort to an emergency caesarean which could have been avoided is a cruel injustice that inflicts such psychological and physical harm on the child it could amount to torture under international law."
The 11-year-old girl from the province of Tucuman in Argentina was admitted into hospital in January after it was discovered she was 19 weeks pregnant, bearing the child of her grandmother's partner who had sexually abused her. Both the girl and her mother requested an abortion, which is legal in Argentina in cases of rape or when a woman or girl's life is in danger.
However, the authorities repeatedly refused to carry out the abortion, using a range of delay tactics, effectively forcing the girl to carry the pregnancy to term against her and her mother's wishes. They also publicly divulged confidential patient information, including her current health condition and her decision to request access to a legal abortion.