Anniversary of Alan Kurdi drowning highlights continuing global shame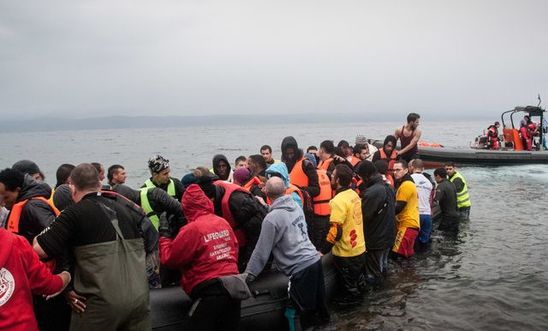 One year after the shocking image of Syrian boy Alan Kurdi's drowned body caused an international outcry, world leaders are shamefully failing to respond effectively to the global refugee crisis, said Amnesty International today.
Marking the 2 September anniversary of Alan's death, the organisation drew attention to the plight of thousands of other refugee children let down by the dismal failure of world leaders ahead of an important UN Summit on refugees in New York on 19 September.
Steve Symonds, Amnesty International UK's Refugee Programme Director, said:
"One year after the body of Alan Kurdi was washed up on a beach in Turkey, thousands of refugees continue to die in the Mediterranean and Aegean seas. 

"The public outcry should have marked a political turning point, but the global response to the refugee crisis since Alan's death has been an utter disaster.

"The UK Government responded by announcing a target of welcoming 20,000 Syrian refugees by 2020 but this was always too low and too slow.

"The UK Government is shamefully more concerned with putting up real and metaphorical fences to keep people out, rather than providing the safe and legal routes that refugees fleeing violence and persecution desperately need.

"In the run up the UN Summit world leaders must be working towards a comprehensive and humane response to the crisis, instead of serving their own narrow self-interests. The UK Government must place itself on the right side of history and take effective action, as there are too many men, women and children dying at sea and this needs to stop."
Last year, 100,000 people marched in London in response to Alan Kurdi's death and to call upon the UK Government to welcome refugees. Amnesty International is urging as many people as possible to attend this year's Refugees Welcome Here march to be held on 17 September.