Amnesty raises concerns of policing at Black Lives Matters protests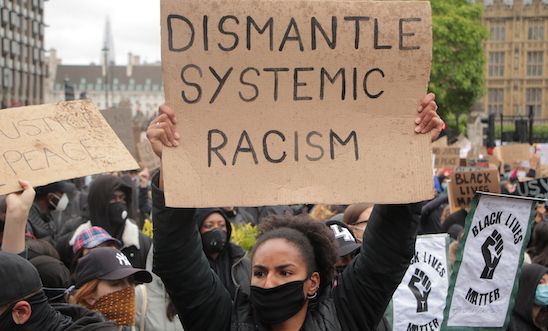 © Socialist Appeal, Flickr
Amnesty International UK is deeply concerned over worrying reports of heavy handed policing at the Black Lives Matters protests over the weekend.
Various videos has emerged of police horses charging protestors. There were also reports of police in London using the controversial tactic of "kettling", confining people to a narrow space – making social distancing impossible – until the early hours of Sunday morning.
 Kate Allen, Director of Amnesty International UK, said:
"What we have seen on our screens over the weekend is deeply worrying.
"This is policing inappropriate to our times. We have seen police horses charging into protestors and kettling – inappropriate even in more ordinary times, the more so in the light of guidance on social distancing.
"Horses should never be used to charge against demonstrators. They should only be used for the purposes of overseeing assembly and facilitating communications with demonstrators.
"Containing participants in a certain area without permission to leave is an infringement of the right to freedom of peaceful assembly and in this case has left protestors with little choice but to break social distancing guidelines.
"In a time of a global pandemic this is not only an infringement on freedom of assembly but also deeply irresponsible.
"This raises serious questions in the current circumstances. The police must urgently review their approach.
"These were overwhelmingly peaceful protesters making a serious point about the injustices of racism and they have become victims in their own right."