Amnesty International response to death of Gerry McKerr, one of the Hooded Men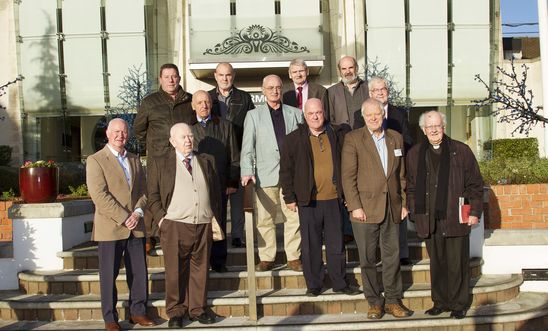 Gerry McKerr, centre, pictured with other Hooded men and campaigners at an Amnesty International event in Belfast, December 2014
Amnesty International is deeply saddened at news of the death of Gerry McKerr, announced today. 
Gerry McKerr was one of the fourteen Hooded Men, interned and tortured by the security forces in Northern Ireland in 1971. 
Gerry McKerr took part in Amnesty International events in Dublin and Belfast in December 2014 as part of the campaign to have the Ireland v UK case reopened by the European Court of Human Rights. That month the Irish Government announced that it would request a revisiting of the 1978 decision by the Strasbourg court after new evidence emerged suggesting that the UK had withheld vital evidence. 
Colm O'Gorman, Executive Director of Amnesty International Ireland, said: 
"Amnesty International expresses its deepest sympathies to the family and friends of Gerry McKerr. 
"Over forty years ago Gerry McKerr suffered torture at the hands of UK security forces. 
"But, rather than be bowed, alongside the other Hooded Men, he became a tireless campaigner for justice and never gave up, right to his dying day." 
Patrick Corrigan, Northern Ireland Programme Director of Amnesty International, said: 
"One of Gerry McKerr's greatest regrets was that the flawed judgment in the Hooded Men case was used to pave the way for the torture of other prisoners around the world. 
"While Gerry did not live to see justice, he did glimpse it on the horizon. 
"We trust that, in due course, the European Court will vindicate the efforts of Gerry and the others to take a stand against state-sanctioned torture."