Amnesty announces Kumi Naidoo as next Secretary General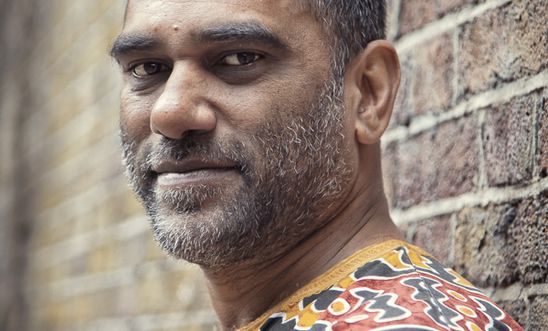 Amnesty International has appointed Kumi Naidoo as the next Secretary General of the global human rights movement. From August 2018, Kumi will succeed Salil Shetty, who served two terms as Secretary General from 2010.
Mwikali Muthiani, Chair of the Board of Amnesty, said:
"We are delighted to be welcoming Kumi as our new Secretary General. His vision and passion for a just and peaceful world make him an outstanding leader for our global movement, as we strengthen our resolve for a world where human rights are enjoyed by all."
Mr Naidoo is an activist and civil society leader. His previous leadership roles include Executive Director of Greenpeace International, Chair of the Global Call for Climate Action, Founding Chair of the Global Call to Action against Poverty and Secretary General and CEO of CIVICUS, the World Alliance for Citizen Participation. 
Mr Naidoo said:
"I have been an activist and campaigner all my life, so I am excited to be joining the world's largest people movement for human rights at a time when we need to counter increasing attacks on basic freedoms and on civil society around the globe. This means adapting to a fluid fast-changing global environment with urgency, passion and with courage.

"Amnesty International's campaigns for justice and equality today are more urgent than ever, and I am humbled and honoured to be leading the organisation in these challenging times."
Amnesty's Secretary General is the leader of the global organisation and the Chief Executive of its International Secretariat. Amnesty is the largest human rights movement globally, with a global presence including offices in more than 70 countries, 2,600 staff and seven million members, volunteers and supporters worldwide.
Mr Naidoo currently chairs three start-up organisations in his home country South Africa: Africans Rising for Justice, Peace and Dignity; the Campaign for a Just Energy Future; and the Global Climate Finance Campaign. Mr Naidoo holds a BA in Law and Political Science (University of KwaZulu-Natal) and a DPhil in Politics (University of Oxford).
Salil Shetty will remain in office until July 2018. He said:
"The world is at an exciting moment when people across the world are mobilising in large numbers to fight against injustice and hold leaders in governments and corporations to account for human rights abuses.

"I can't think of anybody better than Kumi Naidoo to build on Amnesty International's mission to become a truly global people's movement for human rights.

"I am delighted to hand over the reins when for the first time in Amnesty's history, we have both the Secretary General and Board Chair from Africa."
The Secretary General is appointed by the International Board of Amnesty International for an initial four-year term.
Mr Naidoo will not be available for media interviews until he begins his term in August 2018.