Afghanistan: Civilian casualties show how unsafe it is for refugees to be returned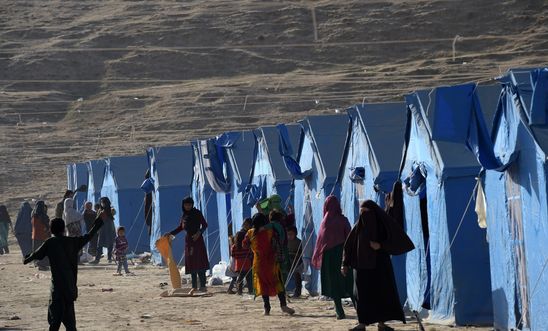 Attacks on civilians in the first three months of this year and the inability of the Afghan government to ensure their adequate protection show that Afghanistan remains an unsafe country for refugees to be returned to, Amnesty International said today.
Horia Mosadiq, Amnesty International's Afghanistan researcher, said:
"At a time when civilian casualties remain high, with women and children suffering the worst of the violence, it is reckless of governments to claim that Afghanistan is safe for refugees to return."
Since the withdrawal of the international military forces from Afghanistan at the end of 2014, the security situation in the country has seriously deteriorated with increased civilian casualties and a growing internal displacement crisis in the country. The Taliban now control more territory than at any point since 2001.
The UN Mission in Afghanistan (UNAMA) recently released a report on civilian casualties containing data documenting 715 deaths and 1,466 injuries during the first quarter of 2017.
Kabul, the country's capital, suffered the highest levels of civilian casualties, followed by Helmand, Kandahar and Nangarhar provinces.
During the same period, tens of thousands of Afghan refugees have been returned against their will from Pakistan, Iran, and countries in the European Union. Hundreds of thousands are estimated to have been returned to Afghanistan in 2016.
The UNAMA report comes just two weeks after the USA dropped the world's largest non-nuclear bomb on Nangarhar province, targeting a complex of caves operated by the armed group calling itself the Islamic State.
Horia Mosadiq said:
"On the one hand, Afghanistan is seen as a place where armed groups like the so-called Islamic State pose such a danger that the USA felt compelled to drop the world's largest non-nuclear bomb. On the other, people who fled the conflict there are being told it's safe for them to return. This is hypocrisy of the highest order."
The Afghan government entered a series of agreements with EU countries last year, accepting the return of people whose asylum applications had been rejected. The number of people displaced internally is at an all-time high.
At the same time, the Afghan government has failed to take steps to reduce harm to civilians, even as the looming summer fighting season is likely to see even higher levels of casualties.
Horia Mosadiq said:
"It is shocking that an Afghan government that cannot even secure the capital city has agreed to welcome back returnees that it will not able to protect."