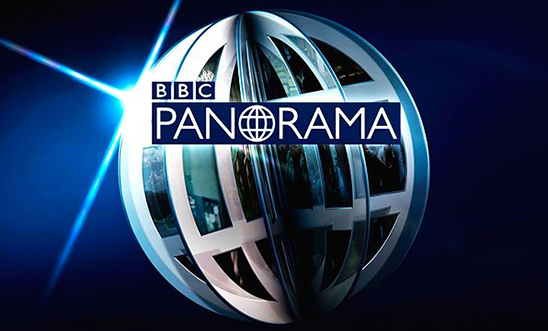 Panorama asked some searching questions of Amnesty International, as well as others. It asked us if we need to shine a light more clearly on ourselves, as well as on those whose human rights abuses we expose. It questioned some of our decision-making and to some extent it questioned our transparency and accountability as an organisation.
We fundamentally believe in the freedom of the press, and especially the importance of investigative journalism. We welcomed the investigation and cooperated fully with it, but we are disappointed that Panorama did not take proper account of all of the evidence in front of them and therefore misled the audience. Having given a 40 minute interview to Panorama and invited them into AIUK to explore further how we work, I am very disappointed about all of that and would like to take this opportunity to set the record straight.  
I firstly want to be absolutely clear that we are very careful and rigorous about the way in which we spend the money donated by our supporters.   
I am more than happy to debate the rights and wrongs of Amnesty's decision making. As I made clear in Panorama I believe we were wrong to make such significant severance payments to our former Secretary General and her deputy. I apologise for that, as I have done before. I do however believe we were right to invest over £600,000 in awareness raising through the Secret Policeman's Ball.  
Panorama were wrong to imply that we misled the public, and wrong to suggest that the Secret Policeman's Ball was mismanaged, especially given all the evidence we shared with the programme makers to the contrary. 
Payments to former Secretary General
Nobody, including me, disputes that the International Board was wrong to have agreed the severance payments, nor the fact that the way in which the then Chair of the Board, Peter Pack, described them was incorrect. I said as much in Panorama. However, the programme singularly failed to acknowledge the actions that Amnesty immediately took; we quickly stripped away any confidentiality and  along with many others in the movement I called for an independent investigation. This was promptly carried out by Dame Anne Owers whose recommendations we have swiftly acted upon. Peter Pack never ducked responsibility nor sought to evade the understandable anger of members. He voluntarily chose to stand for re-election to the International Board. He was not re-elected.  
Nothing like these severance payments could happen again.
2012 Secret Policeman's Ball
To suggest that the 2012 Secret Policeman's Ball was conceived as a fundraiser is inaccurate. We shared with Panorama the minutes and supporting documents of key governance meetings. These documents, going back to May 2010 provide clear evidence that the Ball was never conceived as a fundraiser. Its primary purpose, as I repeated on several occasions during my interview, was always to raise awareness of Amnesty International's work. Of course it would have been better if the Ball had broken even as we originally hoped it would, however  the minutes of our Finance Committee Meetings which we shared with Panorama clearly record the fact that when we took the decision in November 2011 to go ahead with the Ball in March 2012, we did so with the clear understanding that the main purpose of the Ball was awareness-raising, and knowing that we would potentially need to invest over £600,000 Panorama are wrong to imply that this decision to invest up to £620,000 in the Ball was made just before the Ball took place. It was not.  
To also suggest it was mismanaged is inaccurate. The independent evaluation of the ball, which we shared in full with Panorama, credits the project with being well-managed and says that the decision making was sound, well documented and transparent.
The Board took the decision to proceed in the knowledge that it would generate significant awareness. The value proved to be over £3.5 million in equivalent advertising alone, - an amount we would never otherwise have been able to afford. The investment we made in the 2012 Ball was covered  from our agreed supporter recruitment and communications budget for that year.  
The Ball gives the opportunity to get our message across in an engaging and effective way - building vital support for our campaigning and fundraising work. The reason we raise awareness in this way is to recruit more members, take more action and so be more effective for human rights and the people on whose behalf we work. And the artists who gave their time and donated their performance at the last Secret Policeman's Ball, are the same people who since then have joined thousands of our supporters worldwide in encouraging their fans and friends to campaign for the Arms Trade Treaty, for the release Pussy Riot and for the human rights of countless others. We are a movement of people – the more people who join us, the stronger and more effective we are
Despite having been given the independent evaluation of the project, Panorama chose to use that information selectively. The Ball met its primary objectives and did so within its budget parameters. We reported on the Ball and its financial impact to our AGM and in our annual report. The independent evaluation of the project said:
'It is important to understand that the final investment in the project was broadly in line with that anticipate in the Risk analysis, and the risk was recognised, documented and plans put in place implemented in a transparent way, ......Therefore, within the project structure itself, the decision making was sound, well documented and transparent, reflecting employee views that the project team itself performed extremely well under pressure to recognise and mitigate the financial risk, whilst protecting the quality of the show that was delivered.'
And goes on to say:
'The investment was therefore within the project's range of prediction and the project was given the go-ahead with full knowledge that this outcome might be possible. In total, overall project costs exceeded budget by 5%, which is considered to be within tolerance on a project of this complexity.'
In short, we have nothing to hide, and have hidden nothing, about the 2012 Secret Policeman's Ball or any other Ball. We are very grateful indeed for the support of the artists who take part in the Ball and we know what an important job they do for Amnesty not only in the UK, but globally too.
Amnesty is rightly in the spotlight because we set high standards for ourselves and others. Scrutiny of Amnesty International , and indeed all NGOs, is welcome, but we should make sure that the way in which it is done meets similarly high standards.  
I am confident that Amnesty's money is well-spent and achieves great results. I won't remember this year for Panorama , I'll remember it, among other things, for helping to achieve an International Arms Trade Treaty. I am proud to be part of a movement which achieves such great change for good and which is able to learn from its mistakes and grow stronger as a result.
Kate Allen, 11th December 2013