Our final plea to Obama to close Guantánamo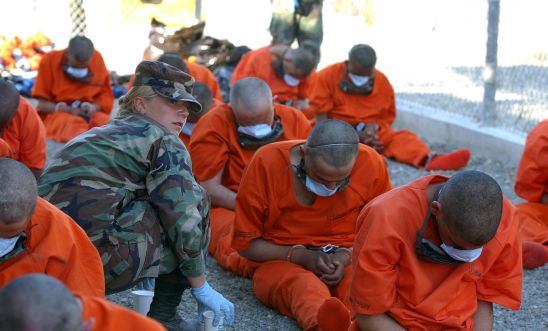 'Eight years ago, President Obama began his presidency by pledging to close the detention camp at Guantánamo Bay. He should end his presidency by fulfilling that promise.' 

Margaret Huang, Executive Director of Amnesty International USA 
It has been more than 15 years since the first detainees arrived at Guantánamo Bay detention centre, the US naval base in Cuba infamous for its shocking human rights record of torture and other cruel, inhuman and degrading treatment. 
It's also been eight years since President Obama signed an order committing to end the detentions by 22 January 2010 at the very latest. 
However, Guantánamo remains open and 45 people are still held there. Many of them are being held without charge or trial, and others face, or have already faced, military proceedings that are completely incompatible with international fair trial standards. Six are facing the possibility of the death penalty. 
While this is happening, the perpetrators of widespread
torture and ill-treatment
against detainees are, time and time again, allowed to get away with their actions with little or no accountability. 
Culture of secrecy
Since the first person was transferred to Guantánamo Bay in 2002, Amnesty has been campaigning for all detainees to be immediately released or charged with a recognisable criminal offence and given a fair trial.
But for eight years, the Obama administration has failed to address the detentions at Guantánamo as the urgent human rights issue that it is. Instead, its culture of secrecy and insularity has enabled international human rights norms to be routinely overridden. 
It is not too late
All in all, Guantánamo remains a living symbol of U.S. human rights abuses, and the urgency is clear: President Obama must shut it down before he leaves office.
It is not too late for this handover on 20 January 2017 to occur without any detainees in the base. Even at this eleventh hour, there is time for to close down the camp and stay true to his promise. 
Every branch of the US government should support the closure of Guantánamo – it is their duty under international law.