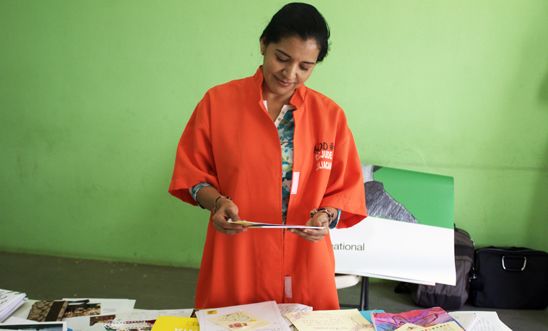 Yecenia Armenia opens Write For Rights letters in prison in Mexico, January 2016 © Amnesty International
It only takes a few minutes to write a card or letter, but those minutes can make all the difference to someone whose rights are being abused.
Our annual Write For Rights campaign is the world's biggest letter-writing event. It runs through November and December, when we encourage as many people as possible to write a message. Whether it's a card, photo or drawing expressing solidarity or a letter appealing to the authorities to stop the abuse, a message from you can make the difference to someone's life.
Order Write For Rights materials
Fill in the form below and we'll post your order to you for free, from 1 November 2019. Please order the quantities you expect to use in your campaign activities.