Sutton MP to Head Up Human Rights Debate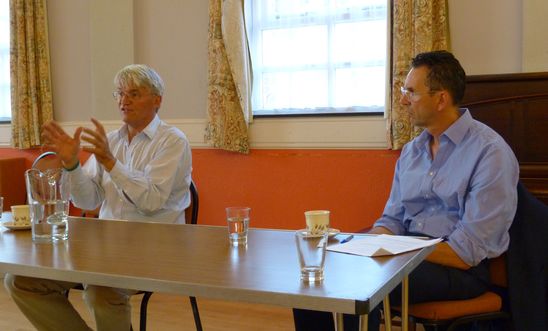 Sutton Coldfield MP Andrew Mitchell will join a debate on human rights organised by the Royal Town's Amnesty International Group.
The event on Friday September 27 is open to all and organisers have written to local senior schools inviting students to join the discussion.
The debate follows a similar question and answer session to the debate featuring Mr Mitchell and Amnesty International held in July 2018.
Amnesty International campaigns for human rights and prisoners of conscience across the globe. The Sutton Coldfield Group meets monthly to work on these campaigns.
Sutton chairman Andrew Hindle said: "Our last debate with Andrew Mitchell was a brilliant event with lots of really good questions covering all areas of human rights. We had some fantastic students at that event who were really interested in the discussion.
"This year I have written to local secondary schools inviting their students to join the debate. This is a great opportunity for sixth formers to understand more about the work of Amnesty International and how human rights abuses are so sadly all too common in the modern world."
All are welcome to join the free event which takes place on Friday Sept 27 between 6-8pm at the Church Hall, Holy Trinity RC Church, 69 Lichfield Road, Sutton Coldfield, B74 2NU.
Sutton Coldfield's Amnesty International group meets at 8pm on the second Tuesday of every month (except August) in the Conference Centre, Holy Trinity Catholic Church, 69 Lichfield Road, Sutton Coldfield, B74 2NU. Newcomers receive a warm welcome.
View latest posts