Please donate today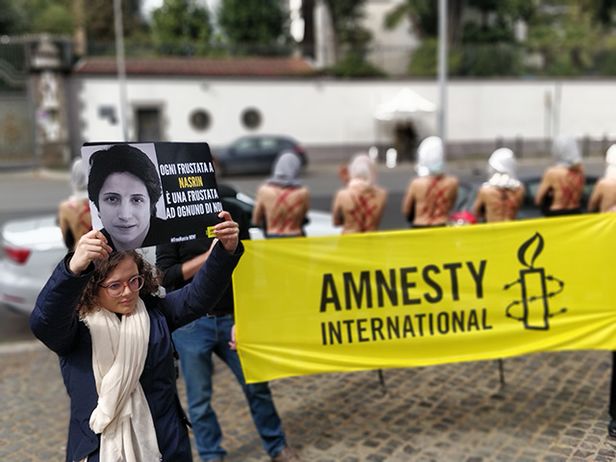 How you can help
We know the difference our movement can make – we've helped free Nasrin before.
In 2010 she was sentenced to six years in prison for her human rights work. But when thousands of people like you stood up to demand her freedom, she was pardoned and released. 
Become part of a movement of over 10 million people, with the power to defend human rights.
We research human rights abuses and expose them through international media and online channels. We lobby governments and inspire people to campaign for change. Our movement has helped change hundreds of laws, secured the release of thousands of people who have been unjustly imprisoned, and protected the rights of millions of people around the world.
Our campaigning works – but we can't do it without you. Please stand with us with a monthly gift.
All donations go to support Amnesty International UK Section Charitable Trust.