Meet the UK Section Board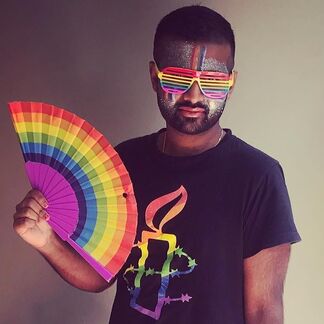 Dr Senthorun (Sen) Raj, Chair
Dr Senthorun (Sen) Raj is an academic human rights lawyer who teaches and researches at Manchester Law School. Sen is passionate about glitter, community building, and social justice. His academic and activist work takes an intersectional approach to the rights of LGBTI people and people who seek asylum. Sen was previously a Lecturer in Law at Keele University, UK and a Scholar in Residence at New York University's Center for Human Rights and Global Justice, USA. He has also worked as the Senior Policy Advisor for the Gay and Lesbian Rights Lobby in Sydney, Australia.
Sen is currently the chair of the AIUK Section Board. He has been a member of Amnesty International for 14 years and served on the AIUK Board since June 2018. Prior to moving to the UK, Sen served on the Board of Amnesty International Australia.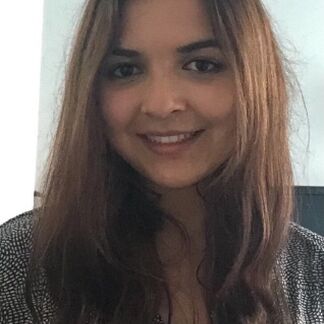 Ciara Garcha, Vice-Chair
Ciara Garcha (she/her) joined Amnesty aged 14 and set up her high school's youth group. She is currently doing a degree in History at the University of Oxford. Ciara served on the AIUK National Youth Strategy Steering Group and worked on the new National Youth Strategy, signed off by the Board in 2020. She was elected to the Section Board and appointed to the Trust Board in 2021. She currently serves on the Activism Subcommittee and the Safeguarding Subcommittee. Ciara is passionate about supporting youth activism and leadership, and increasing the diversity of the Amnesty movement.
Helen Horton, Deputy Vice-Chair
Helen is a long-term grass roots member, having been chair for 7 years of her local group in Lancaster. She joined the board in 2019. She is currently a member of the Safeguarding Committee, the International Issues and Policy Group and chair of the Campaigns an Impact Sub Committee. She is also a school speaker. Helen spent many years as a teacher of teenagers with Special Needs and then as a Senior Lecturer and Programme Leader (MA Education) in the School of Education at the University of Sunderland. After holding this role for 14 years she retired to take up a placement with the Voluntary Service Overseas. She is particularly passionate about Human Rights Education and strengthening campaigning with local groups.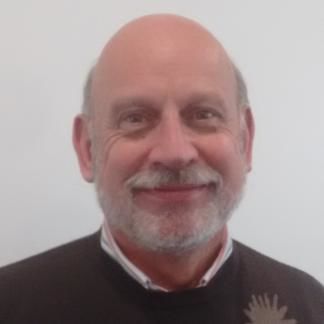 Meredith Coombs, Treasurer
A supporter of Amnesty International since his student days. Meredith has extensive experience of finance and accounting in both the commercial and charity sectors. He was latterly Director of Finance and Shared Services at St. John Ambulance for eight years before retiring in June 2015. He was appointed Treasurer in 2016.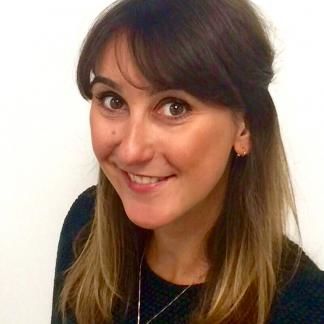 Lucy Blake
Lucy was co-opted to the board in September 2016 to provide expertise in the governance of organisations and human rights law. She is a Managing Associate in the Dispute Resolution team at Linklaters LLP, with a specialism in anti-bribery and corruption work. Her experience in human rights includes working in Texas on death row appeals and at Liberty, as well as acting on numerous pro bono human rights interventions and other appeals. Lucy is also the co-founder of a grassroots refugee crisis fundraising initiative and has spent time volunteering in refugee camps in Greece and Serbia.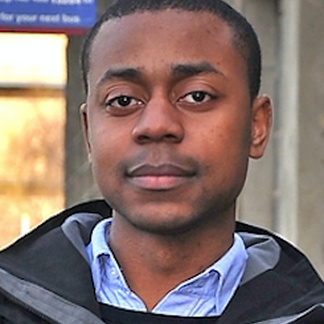 Thomas Chigbo
Tom was elected to the Board in 2017 and is a member of the Activism Sub Committee. He has been a member of Amnesty since 2006 and has been actively involved as a fundraiser in London, student group member at Cambridge University and local group member in Leeds. Tom is a Community Organiser with Citizens UK, a national charity uniting over 300 faith, education and civil society organisations for social justice. He joined the Board to help Amnesty strengthen our local campaigning and support local groups to build more active participation from members.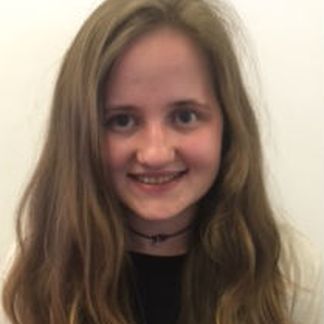 Abigail Grant
Abby joined her Local group at the age of 13 before starting and chairing a youth group at her school for 4 years. She has attended the last 5 AGM's including being the first youth group to put a resolution to the AGM in 2016. Abby was also on the Youth Advisory Group from 2013/14. She is currently a member of the Kingston University Student group. Abby is currently studying for a degree in Politics and Applied Economics at Kingston University, with a keen interest in International Human Rights Law. Abby had also worked with time2change, YoungKent's Me2 as well as giving talks about social services and the foster care system.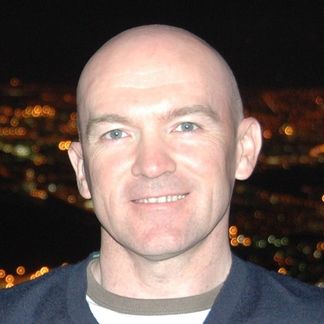 Tom Harrison
Tom joined the Board in June 2018 having stood for one of the two Networks reserved seats. Tom has been a family/individual member for 20+ years, and a member of the Trade Union Network Committee (TUNC) since 2011. He was elected Joint Vice Chair of the TUNC in March 2018. Tom has worked in banking for 35 years. He is currently a Project Manager. For the last 30 years he has been involved in the lay representation structures within his trade union. Tom has been a local rep looking after members throughout this time, and for the last 25 years an elected member of the union's Executive Committee, responsible for good governance of the union. He is currently President of his union having been elected by members on four occasions the most recent being March 2018. Through his union, the TUNC and the Trades Union Congress (TUC) Tom has been able to support Amnesty campaigns and help to engage the wider trade union movement over many years. This ongoing engagement and co-operation helped to secure the Memorandum of Understanding (MoU) that was signed by both AIUK and the TUC in February 2009. To date this remains the only MoU signed between the TUC and any NGO/Charity.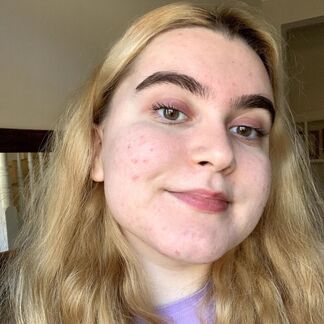 Julia Pata
Julia has been elected to the Board as of June 2021, for the seat of Youth Representative. Starting out her work with Amnesty back in 2016, she has worked as an intern, been elected as the Queen Mary University of London's Amnesty International society's Co-President and been elected as a STAN representative at AI UK, with a seat on the ASC. She is passionate about youth advocacy, intersectionality and justice, which will be some of the main areas she will focus on whilst on the Board. As a recent LLB graduate, she is currently volunteering with charities in the UK and in Poland. She is hoping to enter the legal sector soon, specifically within the area of human rights law.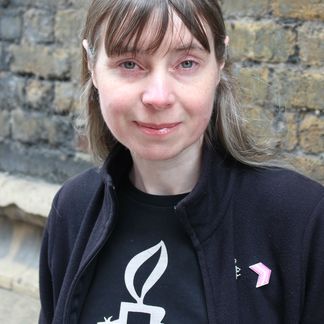 Rebecca Warren
Rebecca has been a member of Amnesty since 1991. She was appointed to the Section Board in 2017, and has been a member of the Finance, Audit and Risk Subcommittee (FARSC) from 2012-18 and 2019 onwards. She is a member of the Mayfair and Soho local group. 
 
Rebecca is a qualified accountant with more than 20 years' experience in the public, voluntary and commercial sectors, currently working for London South Bank University as Head of Financial Accounting. She is a campaigner on many issues, and is Treasurer of the Campaign against Climate Change, a Trustee and Treasurer of ShareAction and a member of the Council of CND.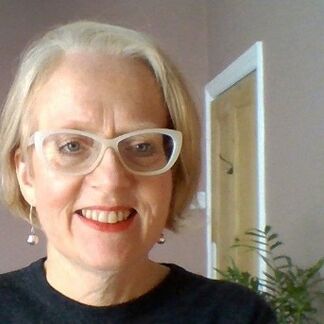 Sarah Bond
Sarah was a member of the Human Resources sub-committee (HRSC) of the Board between 2019 and 2021, before being appointed to the Board in 2021 as HRSC Chair.  She is a consultant on organisational development and change, with over 25 years' experience working with organisations in the corporate, not-for-profit and humanitarian sectors, and is passionate about diversity, equity, inclusion and the creation of inclusive workplace cultures.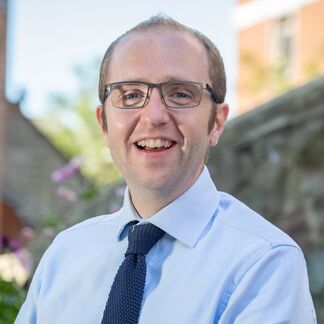 Owen Collins
Owen was elected onto the Board in June 2021 as a member nominated for a local group reserved seat. Owen has been Chair/Vice-chair of the Cardiff Amnesty International Group for a decade, winning AIUK's Human Rights Activism Award in 2019. Alongside Amnesty activism, Owen has held voluntary governance roles in two other charities.
At the start of 2019 Owen joined the Senior Management Team of the Archdiocese of Cardiff. His wide-ranging role includes fundraising and project development. With a background in risk and financial management in the public and charitable sector, Owen previously worked for the Heritage Lottery Fund in Wales. A former Visiting Lecturer at the University of East London and History Tutor at Cardiff University, Aberystwyth University, and the University of South Wales, he holds a PhD in history.
Nabil Ahmed
Nabil Ahmed is an advocate and a campaigner for economic, racial and gender justice, and works to influence economic rules to advance the achievement of human rights. Based in Nairobi, Kenya, he is Head of Executive Strategy and Communications at Oxfam International, and co-leads with others the work of the global People's Vaccine Alliance. He has worked on initiatives such as the International Labour Organization's Global Commission on the Future of Work and the G7 Gender Equality Advisory Council. He also co-hosts an Oxfam podcast about hope in the fight against inequality called EQUALS.
Nabil joined the Amnesty UK Section Board in 2021.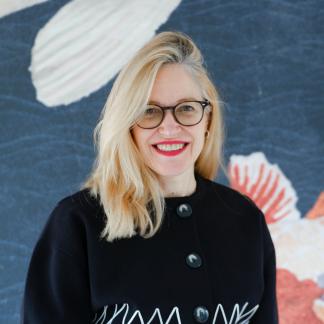 Susan Kurr
Susan is currently AIUK's Regional Coordinator for Southern Africa, having previously spent 11years as a School Speaker, including a year volunteering in the HRAC, supporting the Human Rights Education Team.  She is a qualified Mediator and member of the Peer Mediation Network, training children to mediate disputes in their own schools.  Susan has a broad commercial knowledge, having managed many large design-based projects from fashion to architecture, and established and lead a Business Incubator for the Creative Industries.  
 
Susan joined the Board to help advance the organisation's work on Anti-Racism and to support and encourage the involvement of young members with the Board.  She was appointed in 2021, to fill a vacant seat.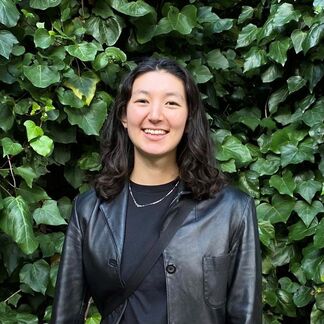 Emily Helsby
Emily was appointed to the Section Board in September 2021 and is a member of the Nominations Subcommittee, HR (People and Culture) Subcommittee, and Safeguarding Subcommittee. Emily was appointed for her expertise in workplace culture and race equality, and long-standing commitment to Amnesty International as a lead activist. Emily is experienced in listening to people of marginalised identities and finds joy in helping people feel heard and represented. 
Emily currently works in High Value Partnerships at The Children's Society, and previously worked for the Race Equality Foundation in the Policy and Practice team.