Meet the Board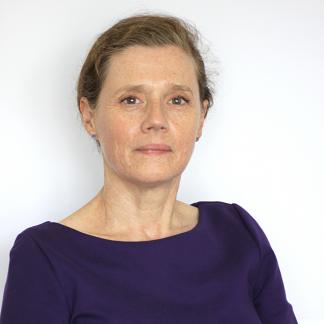 Ruth Breddal, Chair
An Amnesty member for nearly 30 years, Ruth was elected to the Board in 2013 and elected Vice Chair in 2015. The Board elected her to be Chair in May 2016. Ruth is also Chair of her Amnesty local group, and has been for over 15 years. She is committed to promoting human rights through local activism. Ruth works as a Company Secretary and Director of a private company and has a background of volunteering in the health sector.
Election manifesto
I promise to view every proposed expenditure with the perspective of someone who raises money for Amnesty by standing on a freezing street with a collecting tin.
I am a passionate and committed member of Amnesty. Local activism is the lifeblood of our organisation. By being a noisy, active movement we give strength to our national lobbyists.
Communication between our critically important local activists and The Board needs to be improved. I hope to bring the viewpoint of a true local campaigner to Board meetings.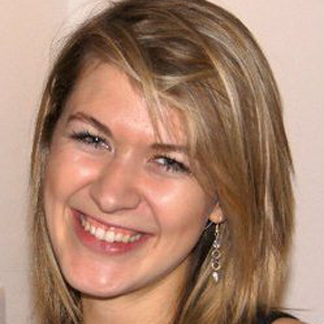 Hannah Perry, Vice Chair
Hannah became an Amnesty member at university where she chaired the Cambridge University group and served on the Student Action Network Committee. She was elected to the Board in 2011, chaired the Activism Sub-committee (2013-15) and became Vice Chair of the Board in 2013-15. She was appointed Vice Chair again in 2016.
Hannah leads research projects in fragile states and developing countries for M&C Saatchi World Services – M&C's social and behaviour change agency. She started her career at Deloitte before focusing on strategy, innovation and research at YouGov and FreshMinds.
Election manifesto
This is a difficult time for fundraisers. I will utilize extensive experience to support Amnesty's growth objectives through strategic development. I will ensure the strengths of Amnesty's younger members are recognized and reflected at Board level. The Youth and Student network are powerful. Through consultation, I will strengthen Amnesty UK's relationship with this skilled and passionate network. New graduates, with university Amnesty experience, carry great potential as fundraisers and campaigners. My personal experiences of post-university life coupled with my campaigning skills will allow me to expand our capacity in the graduate network.
Meredith Coombs, Treasurer
A supporter of Amnesty International since his student days. Meredith has extensive experience of finance and accounting in both the commercial and charity sectors. He was latterly Director of Finance and Shared Services at St. John Ambulance for eight years before retiring in June 2015. He was appointed Treasurer in 2016.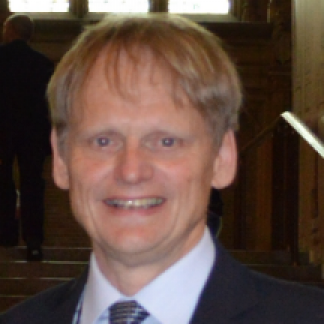 Jeremy Paul Allen
An active member of Amnesty for two years and a Country Coordinator for Bangladesh and Sri Lanka since early 2013. Has attended two AGMs and successfully raised resolutions at both. Helped organise the 2014 Country Coordinator Conference and produced the South Asia newsletter for local groups. A member of the Wirksworth group, active in local campaigns and fundraising activities.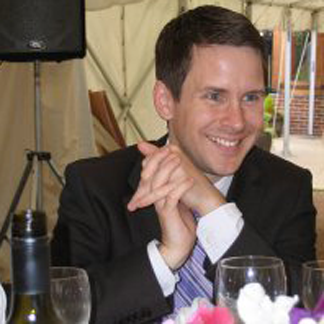 Cris Burson-Thomas
Cris has been a member of Amnesty for nearly 20 years having joined while a student at Leeds University, where he studied Economics. He was co-opted to the Board in 2011 to provide marketing expertise, and then elected to serve a second term in 2014.
Cris started his career in consumer market research before moving into marketing when working at Boots. He has lived and worked in several countries including US, Switzerland, France and Sweden, and is currently Head of Marketing Europe at Novartis Consumer Health.
Election manifesto
I am proud to be a campaigner and experience the elation of successes such as the Arms Trade Treaty, or when a prisoner of conscience is released, as well as the heartbreaking failure when death penalties are unjustly enacted. Given such important issues I know marketing is not always the most popular topic, but it will help us change the world.
I care passionately that Amnesty continues to be effective, holding governments and human rights abusers to account and our strength comes from having 3 million members like us to campaign. To be strong we need more people to join our cause and my experience will uniquely help - we are in a difficult recession and trying to raise more money to help grow the Amnesty movement globally – so every penny we spend on campaigning and fundraising is crucial.
If elected I promise to ensure we spend the money you raise wisely to grow our movement and remain a powerful campaigning force here in the UK, and improve our communication between board and members.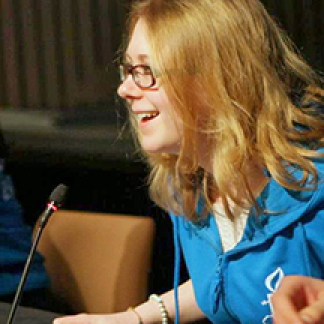 Eilidh Douglas
Elected to the Board in May 2014, Eilidh is Chair of the Activism Subcommittee. Eilidh is also a School Speaker, and served on the Student Action Network Committee in 2012-13. She is a trainee solicitor at CMS Cameron McKenna, with experience in dispute resolution and a keen interest in pro bono, having previously worked co-ordinating case work and project development at the Edinburgh Free Legal Advice Centre. She is also a Trustee of Equality Network, Scotland's national LGBTI equality and human rights charity.
Election manifesto
From grassroots activism to governance, every level of Amnesty's work is crucial to human rights change. I have the experience, enthusiasm and ideas for working on the connections between them, and finding ways to make what we do even more engaging – both to our members, and in reaching out to encourage others to join Amnesty.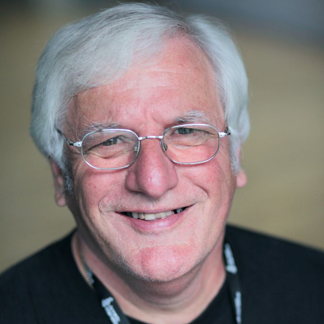 Tom Hedley
An individual and Trade Union Network Committee member since 1980, Tom has served on the Board a lot in that time and was most recently elected in 2015. He is also Chair of the Trade Union Network Committee, and a member of the International Issues Subcommitee and Chairs Forum Steering Committee.
Tom worked for over 30 years in the Inland Revenue and served over 15 years on the National Executive of its Union
Election manifesto
I am standing because I believe Amnesty needs to remain at the forefront of addressing human rights abuses by not only campaigning on the wider areas of abuse, challenging governments, multi nationals and the like, but also maintaining and developing its original raison d'être, standing up for and with individuals whose rights are abused, an injury to one is an injury to all. The speed with which issues can develop requires Amnesty to be vigilant, able to identify and respond. We must embrace the vitality of youth, nurture the value of experience and use our resources to best deal with the tasks set by the movement or circumstance. Working more closely with other Sections and the International Secretariat to share and develop will be a big step in the right direction.
I have always relished the challenges faced by the organisation and given my unswerving support. I ask you to provide me with the opportunity to do so again by voting for me.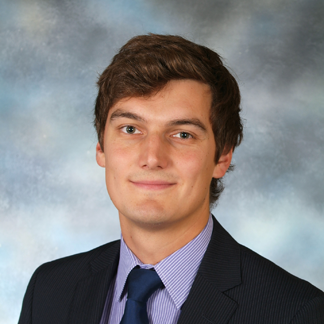 Harrison Littler
Harrison was first elected to the Board in 2011, and again in 2014. He has chaired the International Issues Sub-Committee since 2012. He has also chaired the Exeter University Amnesty Group and the Student Action Network Committee. Harrison teaches economics at a secondary school, as well as designing and delivering teacher training for a nationwide provider of ITT.
Election manifesto
I have found the last three years on the Board extremely rewarding. I feel proud to have worked with staff and activists to bring Amnesty UK through the financial challenges of higher contributions to the international movement while the organisation continued to deliver incredible successes like the Arms Trade Treaty.
As Chair of the International Issues Sub-Committee, I have had the privilege of working with a group of activists with a huge range of experience in Amnesty and elsewhere to give the UK section a voice within the wider movement and to help our delegation prepare for the last International Council Meeting (ICM).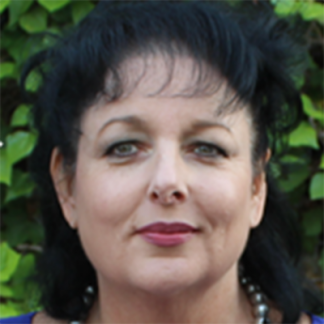 Tracy Newton-Blows
Tracy was co-opted onto the Amnesty International UK Section Board with a specialist focus on Human Resources in November 2015. As part of her role, she is also the Chair of the HR Sub-Committee. A Chartered Fellow of the Institute of Personnel and Development and with an MBA from the University of Bath, she has over 25 years of HR experience both within the UK and internationally. A committed advocate of human rights and an experienced trustee of both Childline Gibraltar and The Kindred Project, an education-based NGO - she brings a wealth of experience.
Tom Sparks
Tom joined the Board in May 2014. Tom has been actively involved with Amnesty since joining his School group in 2005. During that time Tom has been President of the Durham University Amnesty Group and has previously sat on both the Activism Sub-Committee, and the Student Action Network Committee (2013/14 academic year).
Tom is also a Schools Speaker. He is currently reading for a PhD in International Law at Durham University.
Election manifesto
I've been involved with Amnesty at many different levels – youth group member and chair, student group member and president, school speaker, and a member of governance committees. I am passionate about all kinds of activism, and would seek to apply my past and current experience to help support activists. I am also interested in strengthening the links between the constituencies of Amnesty UK – in particular, student, local and youth groups – something I believe has the potential to increase our campaigning effectiveness. I have significant experience of student activism, and am especially keen to contribute in this area.
I am very grateful to Amnesty for the opportunities it has given me to express my convictions in an effective way. I believe that my experience could be of benefit to the board and the section, and I am eager to contribute to Amnesty's continued and even greater success.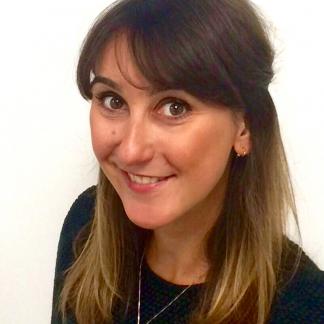 Lucy Blake
Lucy was co-opted to the board in September 2016 to provide expertise in the governance of organisations and human rights law. She is a Managing Associate in the Dispute Resolution team at Linklaters LLP, with a specialism in anti-bribery and corruption work. Her experience in human rights includes working in Texas on death row appeals and at Liberty, as well as acting on numerous pro bono human rights interventions and other appeals. Lucy is also the co-founder of a grassroots refugee crisis fundraising initiative and has spent time volunteering in refugee camps in Greece and Serbia.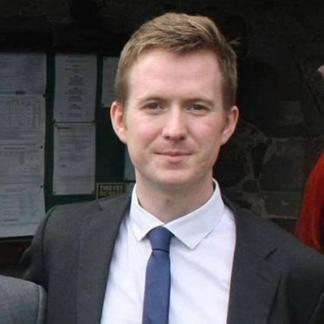 James Lovatt
James has been appointed to the Board in November 2016 to fill a vacancy on the Board for the Country Coordinator reserved seat. He has been a Country Coordinator since 2013 and has been the coordinator for both the China & East Asia, and South East Asia. Now having recently returned from researching human rights in the field in Burma, he has once again taken over the coordinating responsibility for China. James works in campaigning and communications, whilst currently undertaking a master's degree in this field, alongside notable experience within the service organisation Rotary International.