Meet the Amnesty International UK Section Board
Meet the UK Section Board
Along with the Amnesty International UK Charitable Trust, the Amnesty International UK Section is part of Amnesty International UK. The Section is governed by a Board of Directors, a group of up to 15 volunteers, most of whom are elected by the Amnesty International UK Section members. Are you passionate about human rights and being a voice for those at risk? If you are not a member already, why not join the team and become a member of one of the biggest people-powered movements for human rights in the UK!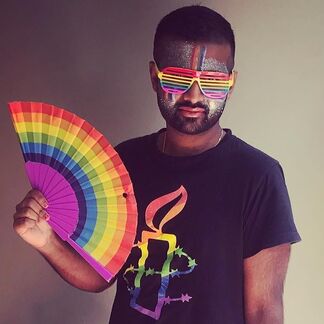 Dr Senthorun (Sen) Raj, Chair
Dr Senthorun (Sen) Raj is an academic human rights lawyer who teaches and researches at Manchester Law School. Sen is passionate about glitter, community building, and social justice. His academic and activist work takes an intersectional approach to the rights of LGBTI people and people who seek asylum. Sen was previously a Lecturer in Law at Keele University, UK and a Scholar in Residence at New York University's Center for Human Rights and Global Justice, USA. He has also worked as the Senior Policy Advisor for the Gay and Lesbian Rights Lobby in Sydney, Australia.
Sen is currently the chair of the AIUK Section Board. He has been a member of Amnesty International for 14 years and served on the AIUK Board since June 2018. Prior to moving to the UK, Sen served on the Board of Amnesty International Australia.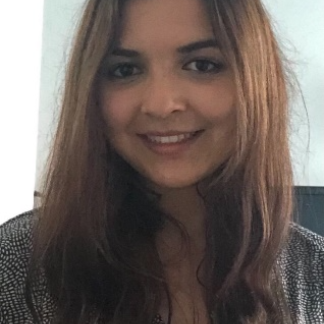 Ciara Garcha (Vice Chair)
Ciara Garcha (she/her) joined Amnesty aged 14 and set up her high school's youth group. She is currently doing a degree in History at the University of Oxford. Ciara served on the AIUK National Youth Strategy Steering Group and worked on the new National Youth Strategy, signed off by the Board in 2020. She was elected to the Section Board and appointed to the Trust Board in 2021. She currently serves on the Activism Subcommittee and the Safeguarding Subcommittee. Ciara is passionate about supporting youth activism and leadership, and increasing the diversity of the Amnesty movement. 
Helen Horton (Vice Chair)
Helen is a long-term grass roots member, having been chair for 7 years of her local group in Lancaster. She joined the board in 2019. She is currently a member of the Safeguarding Committee, the International Issues and Policy Group and chair of the Campaigns an Impact Sub Committee. She is also a school speaker. Helen spent many years as a teacher of teenagers with Special Needs and then as a Senior Lecturer and Programme Leader (MA Education) in the School of Education at the University of Sunderland. After holding this role for 14 years she retired to take up a placement with the Voluntary Service Overseas. She is particularly passionate about Human Rights Education and strengthening campaigning with local groups.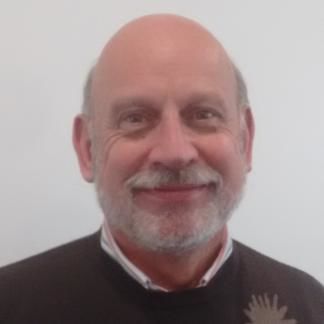 Meredith Coombs (Treasurer)
A supporter of Amnesty International since his student days. Meredith has extensive experience of finance and accounting in both the commercial and charity sectors. He was latterly Director of Finance and Shared Services at St. John Ambulance for eight years before retiring in June 2015. He was appointed Treasurer in 2016.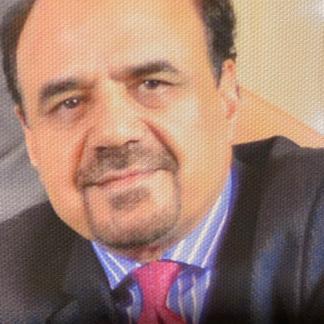 Abdul Abid
Abdul has a Masters degree in Economics and spent 5 years in Banking as a Deputy chairman of a Banking/ finance Union. He spent over 40 years in retail & property management and has been a member of the Rotary club since 1998. Abdul received the Paul Harris Fellowship Award in 2017. He served as Deputy Lieutenant in Lanarkshire between 2012 to 2021.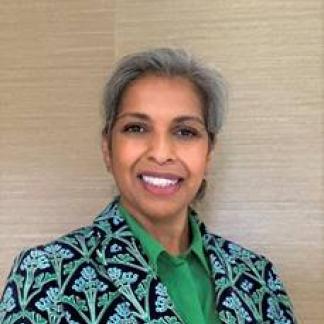 Sophia Adams Bhatti
Sophia is a public policy expert with a career that spans over 20 years across the public and private sectors. Having studying Law and then International Relations, Sophia specialised in public policy and regulation. She is currently the Global Head of Purpose and Impact at Simmons & Simmons LLP, a global law firm, prior to which she was the Director of Policy at the Law Society of England and Wales where she led an international programme on law reform and human rights, with a specific focus on technology and ethics. She spearheaded the Commission on the use of AI in the Justice System and is a published author on issues related to technology , legal ethics, and AI. Sophia has held senior positions, including the FCA, CMA, OFT, and the GMC.  She has a passion for working to solve injustices and pursuing access to human rights for all.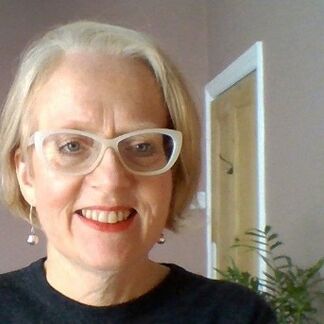 Sarah Bond
Sarah was a member of the Human Resources sub-committee (HRSC) of the Board between 2019 and 2021, before being appointed to the Board in 2021 as HRSC Chair.  She is a consultant on organisational development and change, with over 25 years' experience working with organisations in the corporate, not-for-profit and humanitarian sectors, and is passionate about diversity, equity, inclusion and the creation of inclusive workplace cultures.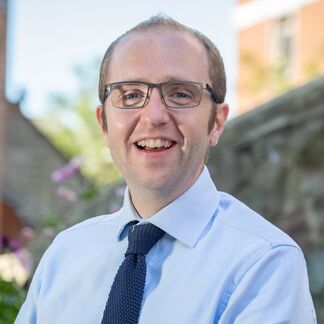 Owen Collins
Owen was elected to the Board in June 2021 as a member nominated for a local group reserved seat. Since that date he has sat on the Finance Risk and Audit Sub-Committee, Feedback and Oversight Panel, and now chairs the Building a Powerful Movement Sub-Committee. Prior to his election to the board, Owen was Chair/Vice-chair of the Cardiff Amnesty International Group for a decade, winning AIUK's Human Rights Activism Award in 2019. Alongside Amnesty activism, Owen has held voluntary governance roles in two other charities.
At the start of 2019 Owen joined the Senior Management Team of the Archdiocese of Cardiff. His wide-ranging role includes fundraising and project development. With a background in risk and financial management in the public and charitable sector, Owen previously worked for the Heritage Lottery Fund in Wales. A former Visiting Lecturer at the University of East London and History Tutor at Cardiff University, Aberystwyth University, and the University of South Wales, he holds a PhD in history.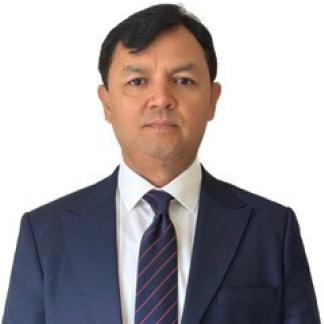 Ramazan Jumazada
Ramazan Jumazada is a former Afghanistan Parliament member. He has held numerous executive and non-executive leadership roles in his career. He was  also Chairman of the Natural Resources, Environmental Protection & Land Authority Committee of Parliament, Vice Chairman of the Economic Committee, & Chairman of the Parliamentary Business Caucus in Afghanistan.
Ramazan also served as a board member with several national ana international organisations and as a Consultative Advisor at EastWest Institute's Regional Security Initiatives. Moreover; he has been involved with various human rights activities to champion freedom, justice and equality.
Ramazan is now living with his family in the UK where he studied at the University of Cumbria and Middlesex University in London. He currently holds an MBA in Leadership & Sustainability, and an MA in Global Governance & Sustainable Development. Ramazan is also a governor of Hertswood Academy in Hertfordshire.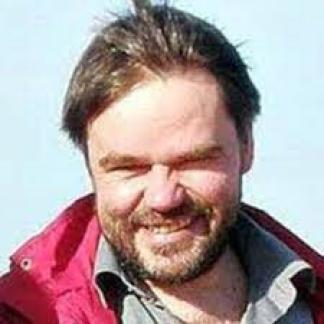 Richard Kotter
Richard Kotter is an Anglo-German interdisciplinary human-environmental geographer, and long-standing human rights activist and coordinator, with spells of humanitarian service (in the Former Yugoslavia in the mid-1990s, Myanmar/Burma in the 2000s, briefly in the Dominican Republic, and more recently in Pakistan and neighbouring countries].
Richard joined AI Germany as a national lead activist on El Salvador at the very beginning of his university studies in 1988 [Tűbingen University], after having completed his military conscription. Prior to coming to the UK in Autumn 1993, Richard worked in Finland and had a summer spell as a humanitarian volunteer worker in the Former Yugoslavia in the summer of 1993 and in early 1994.  In Brighton at Sussex University, Richard first made contact with the UK section of Amnesty International.  Richard then moved to Liverpool University, Chichester University, the Open University [in the South East and latterly nationally], and in 2003 to Northumbria University. From then on he became closely involved with the Newcastle upon Tyne local group, and became a Country Co-Ordinator for AIUK in their Europe CC team, as well as an AIUK Trainer.  Richard eventually moved over to co-cover Syria as an AIUK country coordinator in the Middle East & Gulf CC AIUK national lead volunteer team.  Richard also became the Newcastle upon Tyne Local Group Chair.
A Northumbria University he co-ordinated Holocaust & Genocide [field visit based] Education for about 10 years, and further helped at local/regional level with the Journey to Justice charity and other projects in aligned fields of rights-based (creative / arts-based) education. He also served for 10 years on the Geographical Association's national post-16 to Higher Education committee.
During that period Richard completed two tours as a Visiting Lecturer at different Polish Universities, as a Guest Researcher in Germany and latterly in Pakistan in 2020, alongside further international intensive training in Norway, Italy, Ireland across the social sciences.
Having come from the life sciences into economic/political/developmental geography, he is currently an Assistant Professor/Senior Lecturer & Departmental Advanced Practice Lead at the Department of Geography & Environmental Sciences at Northumbria University. Richard typically works across Departments/Faculties, institutions/organizations, and frequently in the domains of transport, energy, Design Thinking, integrated emergency management, disaster management – both urban and rural. Often in Europe, but also in South East Asia and beyond.
Richard is also a Trustee of the International Emergency Team UK (IETUK) since 2019.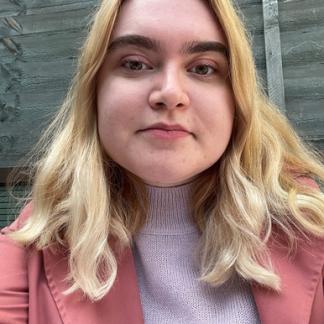 Julia Pata
Julia has been elected to the Board as of June 2021, for the seat of Youth Representative. Starting out her work with Amnesty back in 2016, she has worked as an intern, been elected as the Queen Mary University of London's Amnesty International society's Co-President, and been elected as a STAN representative at AI UK, with a seat on the ASC. She is passionate about youth advocacy, intersectionality, and justice, which will be some of the main areas she will focus on whilst on the Board. She is a LLB graduate, currently pursuing an LLM in Human Rights Law while working at Abortion Support Network. Julia supports other charities and organisations in her free time, such as Dziewuchy London and the Impuls Foundation located in Poland. She is currently on the Building a Powerful Movement Sub-Committee.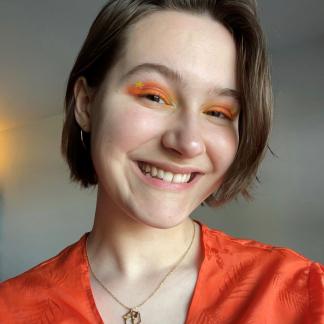 Charlie Waring
Charlie joined Amnesty when they were 15 and was elected to the Board in 2023. They took part in Amnesty's Rise Up programme for young activists and launched an LGBTQI+ safe spaces campaign. She is studying philosophy at the University of Nottingham, with a particular interest in ethics and justice. Currently, she serves on the People, Culture and Inclusion Subcommittee. They joined the board as a proud representative of Generation Z and will bring contemporary issues to the forefront.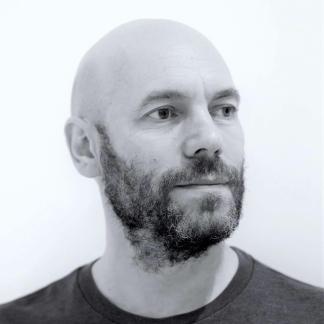 Richard Wild
[Biography incoming]