Meet the 2018 judges
Our judges award the Honour to one book from the Carnegie and one from the Kate Greenaway Medal shortlist. These are our judging criteria:
Books that illuminate, celebrate or uphold the values that underpin our human rights, such as truth, justice, equality, solidarity, safety and fairness.
Books that best contribute to a better understanding of any one or more of our human rights, as stated in the Universal Declaration of Human Rights (UDHR) and the Convention on the Rights of the Child (CRC).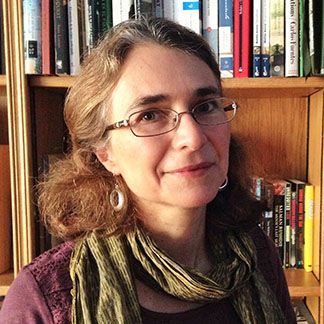 Evelyn Arizpe
Honour judge in the Kate Greenaway category
Dr Evelyn Arizpe is a Senior Lecturer at the School of Education, University of Glasgow. She has taught, lectured and published widely in the field of children's literature and literacy for over 25 years, developing her expertise by bridging children's literature and literacy (including visual literacy) research.
Her current projects focus on migration, xenophobia and the creation of safe spaces through children's picturebooks and other arts-based practices, in collaboration with government and NGOs in Scotland, Mexico and Egypt, through grants from the Arts and Humanities Research Council Global Challenges Research Fund (AHRC-GCRF), the European Social Fund, and the Scottish Funding Council.
 'The best children's literature invites readers of all backgrounds to engage with imaginary lives and worlds, developing aesthetic awareness and a deeper understanding of their own and other's humanity in the process. This engagement can lead them to question and reflect on some of the inequities of the real world and to consider more hopeful alternatives and ways of making a difference. The Amnesty CILIP Honour recognises and celebrates the authors and illustrators that extend this invitation to young readers.'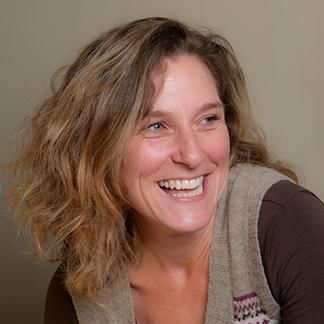 Manya Benenson
Honour judge in the Kate Greenaway category
Manya Benenson creates stories for and with children of all ages. She is Artist in Residence at The Spark Arts for Children, a partnership with Leicester City Libraries that provides opportunities for story making, reading, creative writing and drama for children and young people. Through exploring stories Manya's project 'Peas and Pods' encourages self-expression, communication, and confidence in young children and their parents. 
Manya is the daughter of Peter Benenson, who founded Amnesty International in 1961.
'Books hold limitless possibilities and allow a unique exploration of what it means to be human. The power of the word to shine a light and bring hope is at the heart of Amnesty's founding principal. That power can never be underestimated.'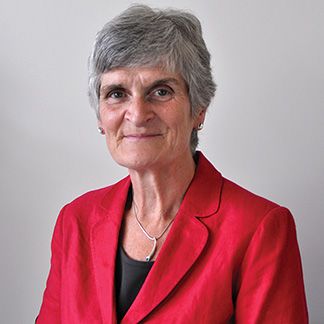 Gabrielle Cliff Hodges
Honour judge in the Carnegie category
Gabrielle Cliff Hodges is a former Senior Lecturer in Education at the University of Cambridge. Before that, she taught English in three 11–18 comprehensive schools in Cambridgeshire, in the last as Head of the English department. She is an active member of the National Association for the Teaching of English (NATE), the United Kingdom Literacy Association (UKLA)and the English Association (EA).
She is extremely interested in young people's reading and has drawn many of her ideas together in a recent book, Researching and Teaching Reading: Developing Pedagogy through Critical Enquiry (Routledge, 2016). She is currently co-editing, with Evelyn Arizpe, a new book called Young People Reading: Empirical Research across International Contexts, to be published by Routledge in 2018.
'I think the Amnesty CILIP Honour is a very important award because it draws attention to human rights and social justice through the powerful medium of high quality literature. For many young people, reading fiction is an excellent way to engage deeply with ideas about how people live and perceive the world, affording multiple perspectives from which young people can reflect on life -  past, present and future. '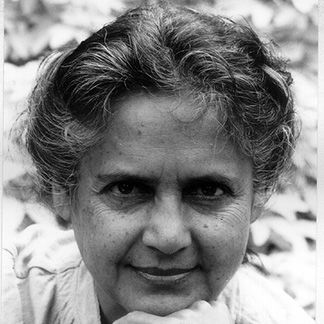 Jamila Gavin
Honour judge in the Carnegie category
Jamila Gavin has been publishing stories, novels and plays for children aged 6 to 16 for the last 30 years.  She has been shortlisted for numerous awards, was runner up for the Guardian Children's Fiction Award for her novel The Wheel of Surya and won the Whitbread Children's Book Award in 2000 with Coram Boy.  Her dual Indian and English heritage has been a constant source of inspiration. 
'It's never too early to introduce children to the importance of human rights and the freedoms which have been fought for over the centuries. They have an innate sense of justice, so it's wonderful that Amnesty wants to include a special award for a children's book that raises awareness of the need to honour and value these rights, and to recognise that the fight never ends.'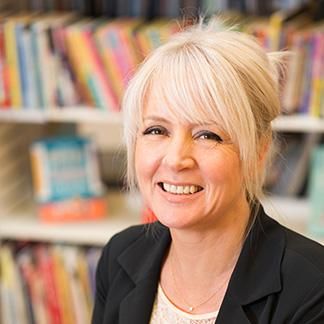 Louise Johns-Shepherd
Honour judge in the Carnegie category
Louise Johns-Shepherd is the Chief Executive of the Centre for Literacy in Primary Education which aims to raise the literacy achievement of children by putting quality children's literature at the heart of all learning. 
Louise has a wealth of experience in education leadership and primary schools working as the Head teacher of two schools, a Senior Director at the Primary National Strategies, the National College of School Leadership and as the director of an Education Action Zone. In 2014 Louise was recognised by The Education Foundation as an Education Reformer of the Year. 
'I am so proud to be involved in this award.  The Amnesty Honour Medal plays a crucial role in highlighting the power of reading to help us understand our most fundamental human rights. Recognising the role that children's literature plays in forming opinions, developing empathy and shaping minds is more important now than ever before.'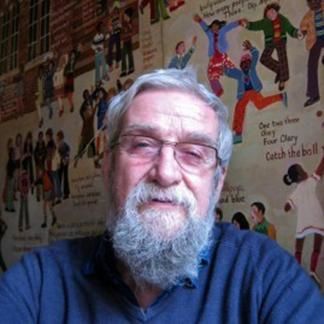 Dan Jones
Honour judge in the Kate Greenaway category
Dan Jones is an artist, teacher and human rights campaigner. His father helped launch Amnesty in 1961. Dan has been actively involved in Amnesty for over 40 years. He is now Education Adviser in the UK Office. 
He has spoken in hundreds of schools, colleges and youth organisations to thousands of children and young people in the UK and further afield tackling difficult issues like enforced disappearance, torture, the death penalty and refugees. Dan helped write much of Amnesty's human rights education material and has co-created many other Amnesty publications and exhibitions. He makes banners for festivals, conferences and demonstrations in the UK and abroad. He has also written and illustrated many children's stories and poetry books. 
One of his colleagues describes him as: 'rebellious, cheeky and always ready to challenge the status quo. At 75, Dan still has fire in his belly.'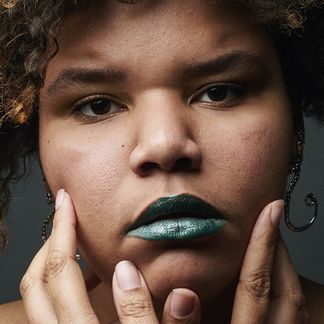 Amy Leon
Honour judge in the Kate Greenaway category
Singer, poet and Harlem native, Amy Leon's album Something Melancholy came out in December. She grew up in the foster care system, moved 13 times by the age of seven, and endured years of verbal, physical and sexual abuse. Her work – personal, political and enlightening – focuses on dealing with despair, social injustice, love, colour, and what it means to be a woman. She will take up a residency at Battersea Arts Centre in May this year.  
'Through literature I discovered that there was more to this world than the cycle of violence I was living in … Honesty is essential. Children are far more in tune with the times than most people allow room to acknowledge. Treat them with the intellectual respect that they deserve.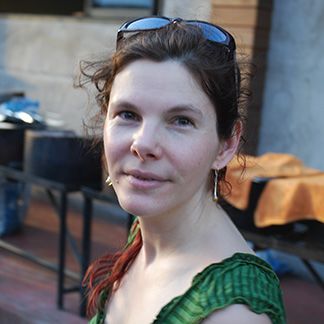 Abie Longstaff
Honour judge in the Carnegie category
Abie Longstaff is a writer and ex-barrister. She began her legal career practising in defamation and later worked for the Police Foundation, looking policing and human rights. She has worked as a volunteer at Liberty and written on the human rights implications of a pandemic. Her books range from picture books to middle grade fiction, and she is known for creating fantasy and fairy-tale worlds. Her series include The Fairytale Hairdresser, The Trapdoor Mysteries, and How to Catch a Witch. 
'Writers have an incredible opportunity to capture the minds of young children. We are in a position to mould the next generation; to highlight injustice; and to model the values we want to see in society today. Every child should see someone like them in a book; every child should be able to find their home, their place of refuge in the pages of a story. The Amnesty CILIP Honour recognises those books which have helped to expose issues of justice, truth and freedom and to shape a more understanding, more compassionate world.'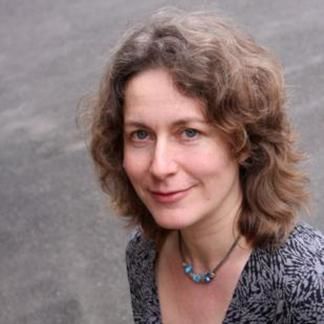 Nicky Parker
Judge in both the Kate Greenaway and Carnegie categories
Nicky Parker is head of Amnesty's publishing programme. She has a particular interest in the power of fiction, poetry and illustrations to shape people's lives. She is chair of trustees at the Centre for Literacy in Primary Education. 
'Stories are central to Amnesty's work and we have a long and proud history of promoting children's literature to help shape a better world. Good books have a unique ability to inspire empathy, raise awareness, broaden horizons and empower young readers to stand up for themselves and others. We hope this Honour will make it easier to find books that help children find out about core values such as truth, freedom and justice'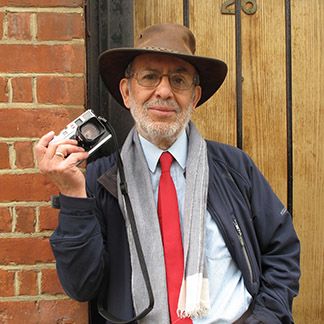 Carlos Reyes-Manzo
Honour judge in the Greenaway category
Carlos Reyes-Manzo is a social documentary photographer and poet. He was an Amnesty prisoner of conscience in Chile during Pinochet's civic-military dictatorship and exiled to Panama in 1975. In November 1979 he was kidnapped in Panama by the Chilean secret police and sent back to Chile via London where he escaped from the plane. His photography and poetry reflect the struggles and dreams of people suffering social injustices.
Oranges in Times of Moon was published in 2006 and he was Amnesty International's inaugural poet-in-residence from 2011-2012 during its 50th anniversary year. Dialogues with the Clock is due to be published this spring. He is Associate Research Fellow at the Department of Politics, Birkbeck.
'I believe that photography and poetry have the power to raise awareness and to denounce human rights injustices. When I was in Puchuncaví concentration camp in 1974 a sack of letters written by Amnesty International members arrived at Christmas telling us we were not forgotten.'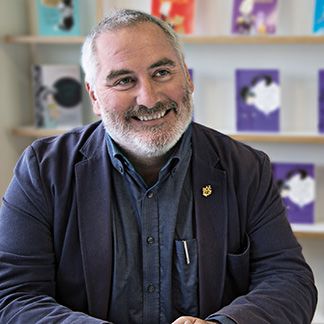 Chris Riddell
Honour judge in the Greenaway category
Chris Riddell, the 2015-2017 UK Waterstone's Children's Laureate, is an award-winning children's illustrator and author as well as long-term political cartoonist for the Observer. His children's books have won many major prizes, including three CILIP Kate Greenaway Medals and the Costa Children's Book Award. He is currently President of the School Libraries Association, a BookTrust Ambassador and an Amnesty International Ambassador. He has supported Amnesty for many years, creating illustrations for our books My Little Book of Big Freedoms, We Are All Born Free, Dreams of Freedom and Here I Stand. 
'Great children's books promote empathy which is what Amnesty is all about. This is a great prize and I'm honoured to be a judge.'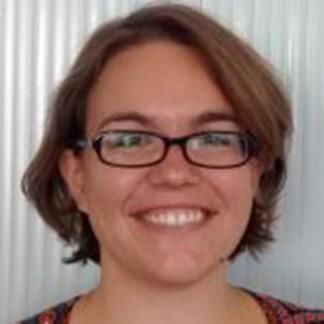 Rowena Seabrook
Judge in both the Kate Greenaway and Carnegie categories
Rowena is the Human Rights Education Manager at Amnesty International UK. This includes creating resources and delivering professional development as part of the Using Fiction to Explore Human Rights project. Prior to joining Amnesty, she was Head of English in a South Cambridgeshire comprehensive. 
'Stories and pictures have such a powerful role in enabling us to find out about ourselves, the world around us and what matters to us. They can offer a safe place and a means of escape. They can provide comfort and a sense of shared experience. And perhaps most importantly, they can connect and empower us. There is no greater gift than sharing a love of stories!'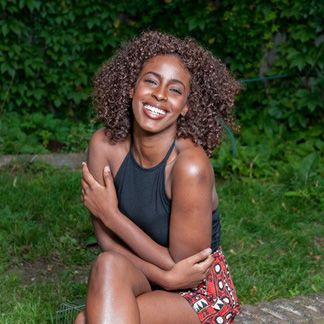 Autumn Sharif
Honour judge in the Carnegie category
Autumn Sharif is a singer-songwriter and daughter of Somali refugees. Living in buzzing, bright lights London enabled her to explore and express her own identity. Driven by feeling different and needing to expand her horizons she began to write songs about her own experiences of feeling forbidden. She is fiercely determined to break the barriers of misconception that divide us. 
'When I was a child I struggled with the ability to express myself, literature and creative writing became my only outlet. And so I am honoured to be apart of an event that celebrates and encourages young people in this form of expression. Thank you Amnesty for this opportunity.'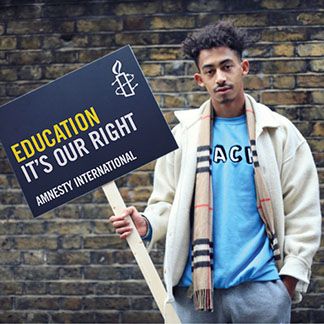 Jordan Stephens
Honour judge in the Carnegie category
Jordan Stephens is a writer and performer best known for being one half of pop duo Rizzle Kicks. After achieving fame with Rizzle Kicks at only 19, Jordan has since gone on to create a quite contrasting sound as a third of the band, Wildhood, and now goes under the alias 'Al, the Native'. 
Having been publicly open with his own struggles surrounding mental health, Jordan has also been very active in creating awareness around the stigma attached to it and helping young people to open up about how they feel. His mental health campaign #IAMWHOLE reached over 120 million people online and made enough of an impact to be mentioned in the Houses of Parliament. More recently, Jordan wrote an article in The Guardian about the negative effects that Toxic Masculinity has on men's wellbeing. 
'Children's books are the start of everything.'