Learning about Human Rights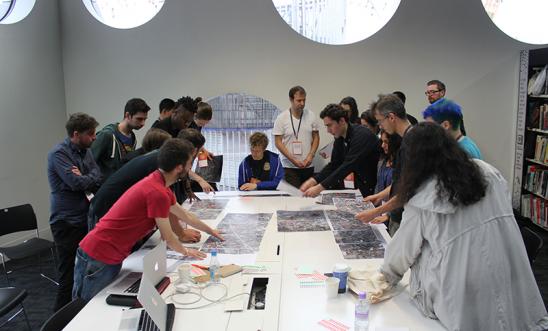 © Amnesty International
If you are new to working on human rights issues or are looking to refresh or build your knowledge we offer a variety of learning on different key human rights areas to help you.
Self-paced learning
Learn how human rights relate to your own life and gain tools to take action for human rights. By the end you will feel confident to explain what human rights are and have the knowledge and skills to defend and promote human rights. 
Introduction to Amnesty International
Learn about Amnesty International and the work the organisation does to defend and promote human rights globally.
Introduction to the Universal Declaration of Human Rights
Explore the Universal Declaration of Human Rights and learn how it empowers you to know, claim and defend your rights.
Taking a Stance Against the Death Penalty
Learn about some common misconceptions about the death penalty and why it violates human rights.
This course will teach you about the human rights of refugees and empower you to defend them.
Child Rights
 
In this short introductory course, learn the scope of children's rights, how they are different to the rights we all enjoy and what the obligations of government are in protecting them.
This short course will equip you with the knowledge to understand and claim your right to freedom of expression, and the skills and confidence to take action to defend it.
Learn about human rights defenders, their work and the threats they face. Discover how to become one and use your skills to speak out against injustice.  
Learn why protest is protected by human rights, how the freedom to protest is under threat throughout the world, and how you can defend your right to protest.
Freedom of Peaceful Assemblies: Notifying Authorities
Learn how ordinary citizens, whose protests were not authorised by Russian authorities, took their case to the European Court of Human Rights and won.
Freedom of Peaceful Assemblies: Protection of Protestors
Learn how a group of activists in Georgia appealed to the European Court of Human Rights for a judgement in protecting their right to safely conduct a march against homophobia without fear of violent counter-demonstrations.
Violence against Women: Consent
Learn about the case of 'E.B', who sought justice when Romanian authorities failed to investigate her allegations of rape adequately. 
Climate Justice
Learn why climate change is a human rights issue, and how human rights can be used as a tool to combat the climate crisis. Take the Climate Justice course either on Futurelearn or the Human Rights Academy.
Decoding Descent-based Discrimination
Understand the global prevalence, forms and manifestations of descent-based discrimination. Take action to fight racial discrimination based on descent/caste.
Find more online courses on Futurelearn, Amnesty International's Human Rights Academy and Human Rights Workout.
If there is any learning content that you would like to see on this page or think we should prioritise you can email HRE@amnesty.org.uk and we collate all suggestions to help us plan and prioritise future learning and training creation. We cannot guarantee that anything you request will be created.