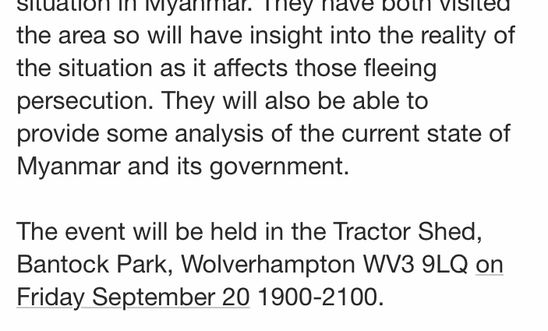 The Wolverhampton Amnesty International Group are very pleased to announce that Kate Allen, Director of AIUK, and Eleanor Smith, MP for Wolverhampton SW, have agreed to come and speak about the situation in Myanmar. They have both visited the area so will have insight into the reality of the situation as it affects those fleeing persecution. They will also be able to provide some analysis of the current state of Myanmar and its government.
The event will be held in the Tractor Shed, Bantock Park, Wolverhampton WV3 9LQ on Friday September 20 1900-2100.
We do hope that you will be able to come along and look forward to seeing you there.
View latest posts