Yorm Bopha released on bail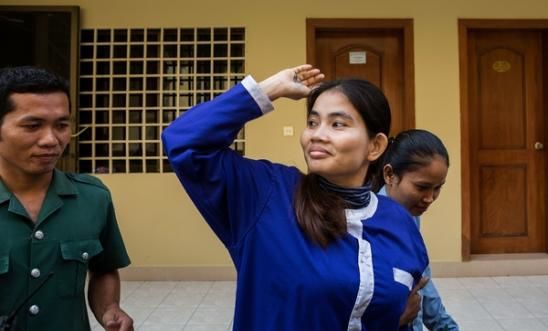 Yorm Bopha, a Cambodian activist, who was imprisoned on false charges to keep her quiet, has been released after more than 13,000 of you signed our petition.
Thank you for helping get Bopha home to her son and husband. But she has only been released on bail and the charges haven't been dropped.
We'd like you to leave a message in the comments section below to let Bopha know you are thinking of her and are celebrating her release.
She should never have been imprisoned in the first place and the Supreme Court should have dropped the charges against her today and allowed her to be released unconditionally, but we are happy that today she can return to her family.
'the release of Yorm Bopha, albeit on bail, proves that campaigning and activism can really make a difference in the lives of people who are victims of human rights abuses and violations.'
Rupert Abbott, Amnesty International Cambodian researcher
View latest posts