Peace Through Dance at the Wirksworth Community Celebration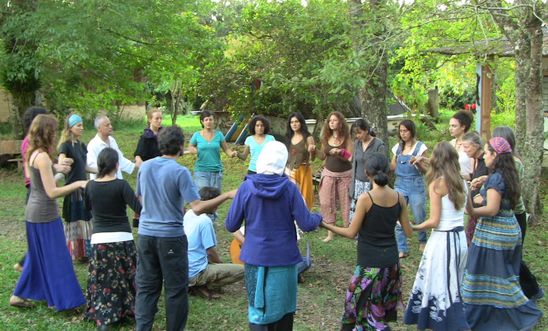 The Wirksworth and District Amnesty Group are holding a celebration of peace through dance on Sunday 20th September during the Wirksworth Community Celebration.
The Dances of Universal Peace are part of the timeless tradition of sacred dances, story and song that have always brought people together. No dancing experience is necessary; its a simple, happy occasion where everyone dances together in a circle holding hands in the spirit of joy, contemplation and liberation in order to promote peace, harmony and healing.
The Dances of Universal Peace are the brainchild of Samuel Lewis, a Jewish scholar of many religions including Christianity, Zen Buddhism and Hinduism. He created the dances in the 1960s to embody the idea that the same truth lies at the heart of them all – they soon became a worldwide movement which is going strong to this day.
In a deeply troubled word threatened by intolerance and human tragedy, achieving peace through the arts is more relevant than ever. If you would like to know more or take part, please come to the Memorial Hall on St John's Street, Wirksworth on Sunday 20th September between 3 and 4 pm. You will be made most welcome.
NO PREVIOUS EXPERIENCE NEEDED.
Memorial Hall, Saint John's Street, DE4 4DS Sunday 20th September, 3:00 – 4:30 (Drinks from 2:30) Leader: Alice Fateah (Mentor, International DUP Network) Musician: Chris Granger (Ashbourne) Tickets £4 (£3 concessions): Traidlinks Wirksworth or on the door.
The Mentor's Guild of the Dances operates a certification system and all involved are bound by an ethical code. Please see: http://www.dancesofuniversalpeace.org.uk/index.html
View latest posts