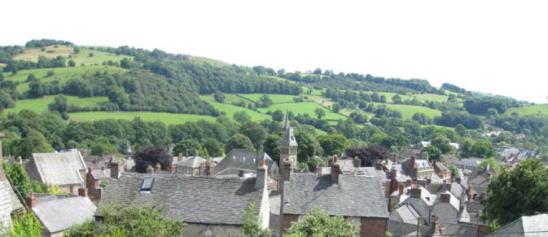 Your local Amnesty International group in Derbyshire © Wirksworth and District Amnesty International Group
Founded in 2002 in the beautiful Derbyshire town of Wirksworth on the edge of the Peak District, we have become an important part of the local community. We hold regular events and meet on the third Tuesday of the month, often with a speaker or other activity. The venue, Waltham House, is just south of Wirksworth Market Square, on the main road through the town. Please see our map for details.
What we do:
Campaign to protect The Human Rights Act.
Support the worldwide abolition of the death penalty.

Positively promote the rights of refugees, asylum seekers and people on the move.

Campaign to stop violence against women.

Draw attention to human rights violations in South Asia.
​As well as this:-
We're drawing attention to the plight of the indigenous of the Chittagong Hill Tracts of Bangladesh, South Asia.
We're making sure the Sri Lankan government investigate the case of 'disappeared' cartoonist, Prageeth Eknaligoda.
We're campaigning on behalf of Uzbeki prisoners of concience.
​And much more!
Monthly Events:
We also send a letter on behalf of a different prisoner of conscience every month to their government, from each member of our 200 strong letter writing group.
Annual Events:
January 27th: Holocaust Memorial Day.
February: Winter Supper. We drive away the cold by offering all members of Wirksworth and District Amnesty Group to meet for a drink and a chat around our famous themed suppers.
March: International Womens' Day: An event to promote womens' right worldwide, with speakers, discussions and workshops.
May: Spring Bank Holiday: Wirksworth Well Dressing stall.
July: Pot Luck Supper: a chance for all members of Wirksworth and District Amnesty Group to bring something to eat and meet for a chat, culminating in a candle light vigil for prisoners of conscience.
September: Wirksworth Arts Festival: We organise a display and action for a chosen prisoner of conscience and a drama, spoken word or dance event.
December: Human Rights Day. We celebreate the true meaning of Christmas by sending greetings cards to support Individuals at Risk around the world. We also eat cake.
Group Officers:
Chair: Alison Ledbury
Deputy Chair: 
Secretary: Paul Webb
Treasurer: Vally Miller.
Letter writing: Mary Foster
The Human Rights Act: Hilary Gray
Publicity/social media: 
Please free to email us at wirksworthaigroup@yahoo.com
Find us on Facebook: Amnesty Wirksworth and District
Follow us on Twitter: @Wirksworthai